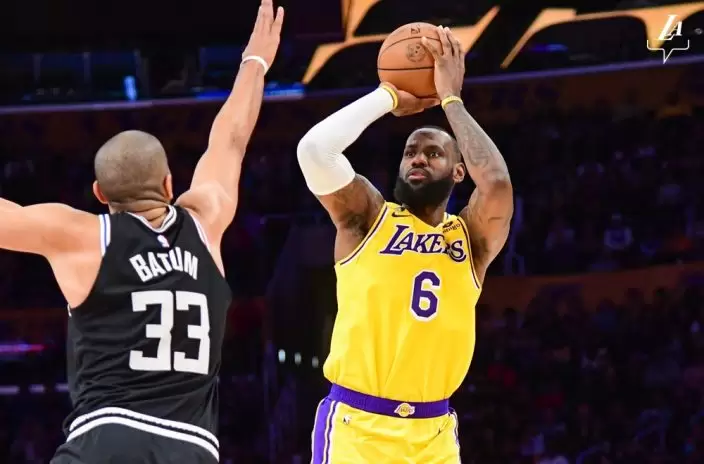 The game between the Celtics and Lakers involved a controversy as the referees missed Jayson Tatum's foul on LeBron James that could have changed the outcome of the game.
It appeared to be a clear foul and James could not believe that the referees missed it. The four-time NBA champion was fuming on the court after the no-call.
His teammate Patrick Beverley even took a camera and brought it over to the official to show him that there was a clear foul, for which he was given a technical foul himself.
"I told him in the locker room 'I've been around you 13, 14 years, bro. I ain't never seen you react like that.' He's like 'Pat, I ain't gonna lie, I almost lost my sh*t,'" Beverley said on Pat Bev Podcast.
"And all due respect, he should have though, he should have done more. That hurts, that hurts. That was the vibe in the locker room, vibe on the plane, like, 'Damn, that game hurt.' We won that game. We won. We got the best player on the planet at the free-throw line with 0.1 seconds left shooting two free-throws."
"We talked about that and I don't want to take people money and food out of their mouth," Pat Bev said when asked if he thinks the referees should be held accountable. "That's not my job. My job is to be a basketball player.
"But you see the players don't play well – they lose money, coaches don't coach well – they get fired, they lose money. Refs don't ref well – so what? Everything's cool. I ain't the one that likes to take money, but should they take ours?"
Show comments