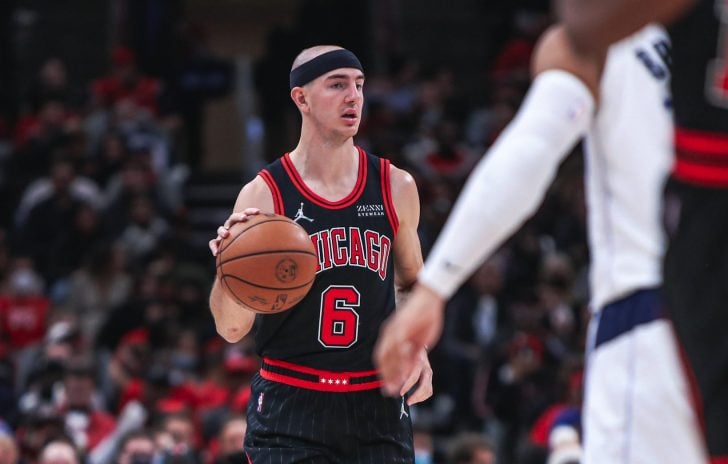 Despite drawing interest from the likes of the Warriors and Knicks, it seems that the Bulls are not willing to part ways with Alex Caruso.
Reportedly, Chicago set such a high asking price for the 28-year-old shooting guard that it makes him impossible to acquire for other teams.
The Bulls value Caruso so much because of his overall impact on the team. A source called him 'the culture.'
Via Joe Cowley of Chicago Sun-Times:
In fact, when the Bulls have received calls on Caruso, the asking price has been so astronomical, it reiterated a Sun-Times report that Caruso is basically deemed untouchable. "He's the culture,'' one source said. Actually, not a bad nickname for Caruso, considering his hustle plays are often plastered throughout the game film.
This season Caruso is averaging 5.6 points, 3 rebounds and 3.3 assists in 24.5 minutes per game.
Show comments