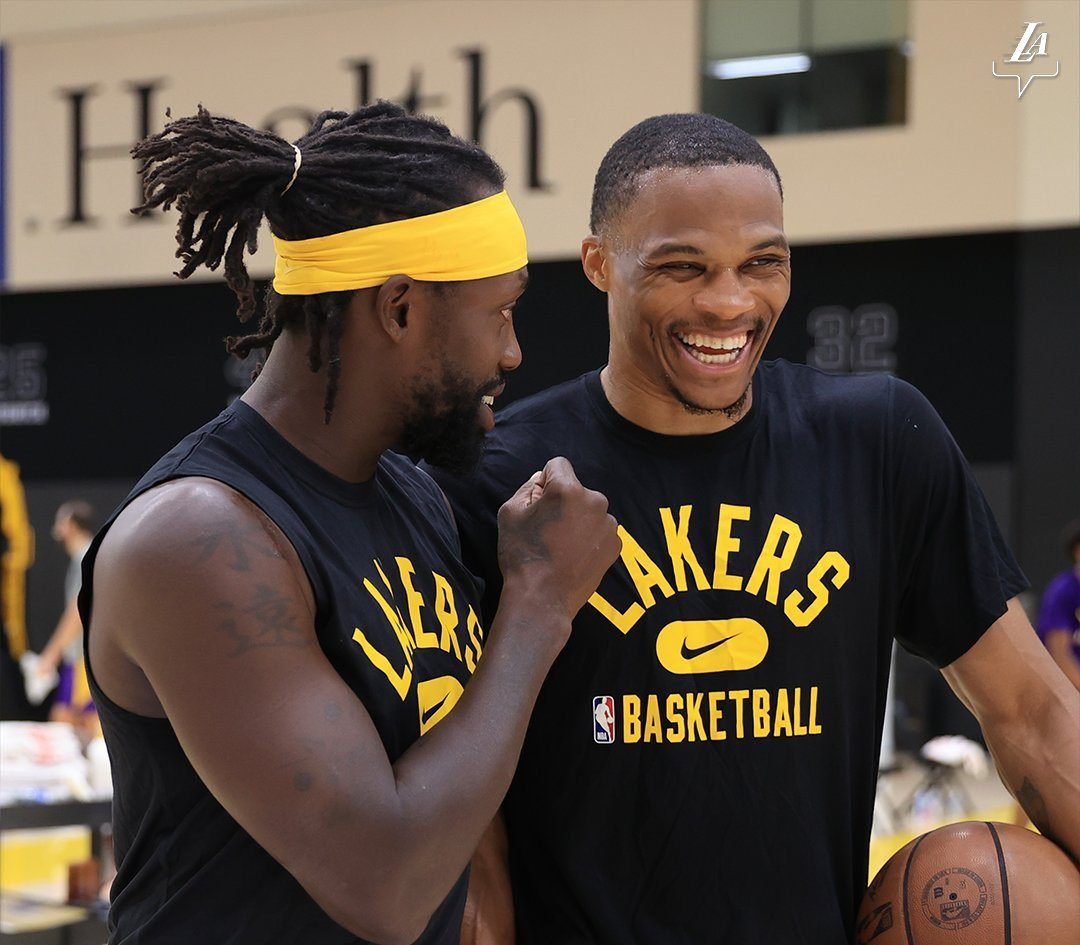 The acquisition of Patrick Beverley by the Lakers made the entire NBA fandom anticipate a likely internal bout with Russell Westbrook still standing on L.A.
But it turned out that the fences of the two intense rivals from the past few years have finally mended.
Following his team's first day of training camp, Westbrook addressed the media about his relationship with Beverley. According to the All-star guard, their conflict was too much to be thinked about.
"[There was] no process," Westbrook told reporters when asked how his relationship with Beverley turned from staunch opponents to close teammates this new season. "I'm an easygoing guy. I don't hold grudges against anybody—life is too short.
"We've been blessed with too many opportunities and platforms to walk around and hold grudges. I just continue to move forward. Obviously, when I'm on the court, I don't have any friends other than that basketball and the people that's on my team, so I compete. Other than that, off the floor, I'm just a normal guy that likes to have fun."
Both Westbrook and Beverley have held a fiery competitive bad blood with each other. For the past few years, a series of trash talking, physical plays and heated altercations were flowing through their interactions.
But upon the landing of the veteran on the Los Angeles camp have healed the wounds, as the two have exchanged wholesome stories and acknowledgement with each other as comrades now.
Uniting for the greater good of the Lakers' ongoing hunt for the 18th banner, both Beverley and Westbrook continues to forge bond instead of further wrapping themselves to chains. 
Show comments