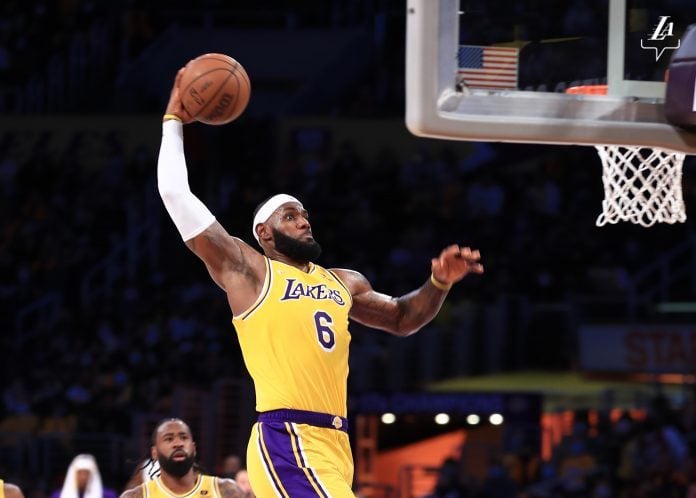 LeBron James will be playing his 20th year in the NBA next season. He has made 10 NBA Finals appearances so far in his career and has won four championships.
His name is always associated with competing for a championship, but the last four years that he spent with the Lakers were different. Only once – in 2020 – LeBron's team advanced to the Finals and won the title.
Two times Los Angeles failed to even make the postseason and once exited the playoffs in the first round. Last season was one of the most disappointing ones in Lakers history.
The team, that was supposed to win it all, finished the season in the 11th place in the Western Conference and didn't even make to the Play-In tournament.
Former NBA player JJ Redick and Timberwolves point guard Patrick Beverley were asked whether they thought that James is done winning titles in the NBA.
"I think this is fiction," Redick said on ESPN's Get Up. "I'm not gonna ever sort of count out LeBron, especially when he's still playing at such a high level. I don't know that he's winning an NBA championship next year in LA. But no, I don't think he's done winning championships."
Beverley concurred with Redick. "Fiction," he said. "I'm with JJ on that. You never know with LeBron. You never know. He might pop up a whole new team or something … [he might pop up] in Minnesota. Who knows."
Show comments