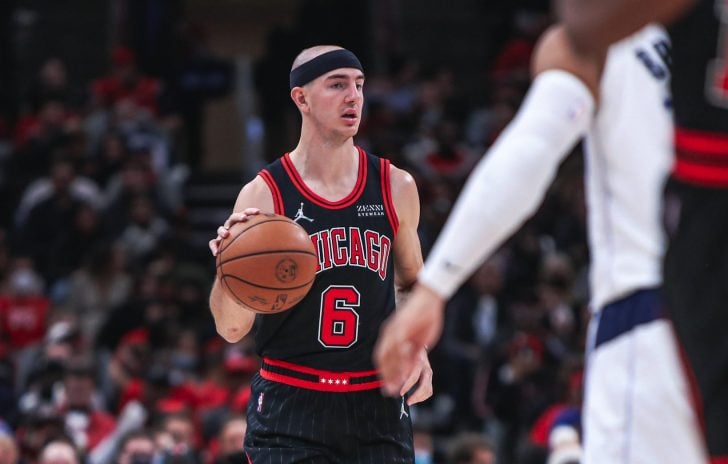 The Bulls bounced back after a Game 1 loss against the Bucks. Chicago, led by DeMar DeRozan (41 points), Nikola Vucevic (24 points) and Zach LaVine (20 points), tied the first round series by winning Game 2.
After the game Alex Caruso, one of the two Bulls players with an NBA championship on his resume, sent a motivational message to his teammates in the locker room.
The 28-year-old shooting guard, who scored 9 points against the Milwaukee and had a team-high plus/minus rating of +16, stressed the importance of maintaining the same mentality.
"[The Bucks] automatically have the advantage right now," Caruso said. "Human nature effect. We win, they lose, they're gonna be the hungrier team just naturally, right? Enjoy it. Learn from it. Get back to the same mentality."
Show comments