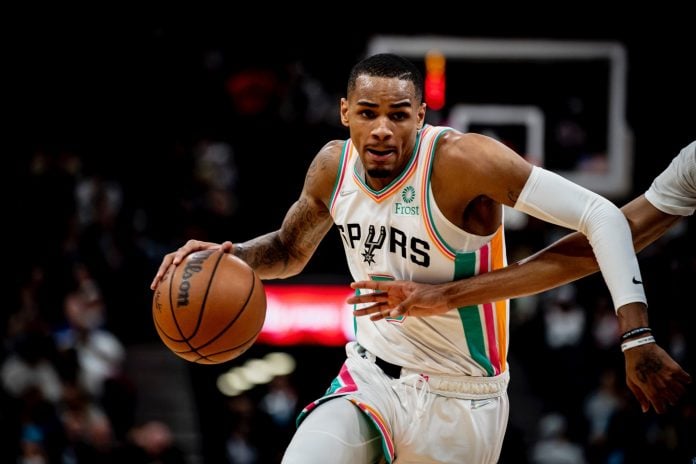 Dejounte Murray will make his NBA All-Star Game debut after being selected for the All-Star team reserves. The 25-year-old San Antonio Spurs guard had a dream of being selected for the prestigious even for a long time.
He reacted to the news of him being selected for the All-Star Game by bringing up his own tweet from 2015. "I Want To Play In A NBA ALL STAR GAME One Day," Murray's old tweet reads.
The former first round pick also added his present day reaction. "I Remember Sitting In The Green Room And Being Judged Cause Of My Past As A Kid And The @spurs Knew I Didn't Have Guidance And Needed A Opportunity. I Remember Tearing My ACL And People Thought It Was Over For Me. Wow I'm Thankful And Grateful! It's A Reality Now. Thank You God," he tweeted.
This season Murray is averaging 19.6 points, 8.4 rebounds and 9.2 assists per game for San Antonio.
Show comments