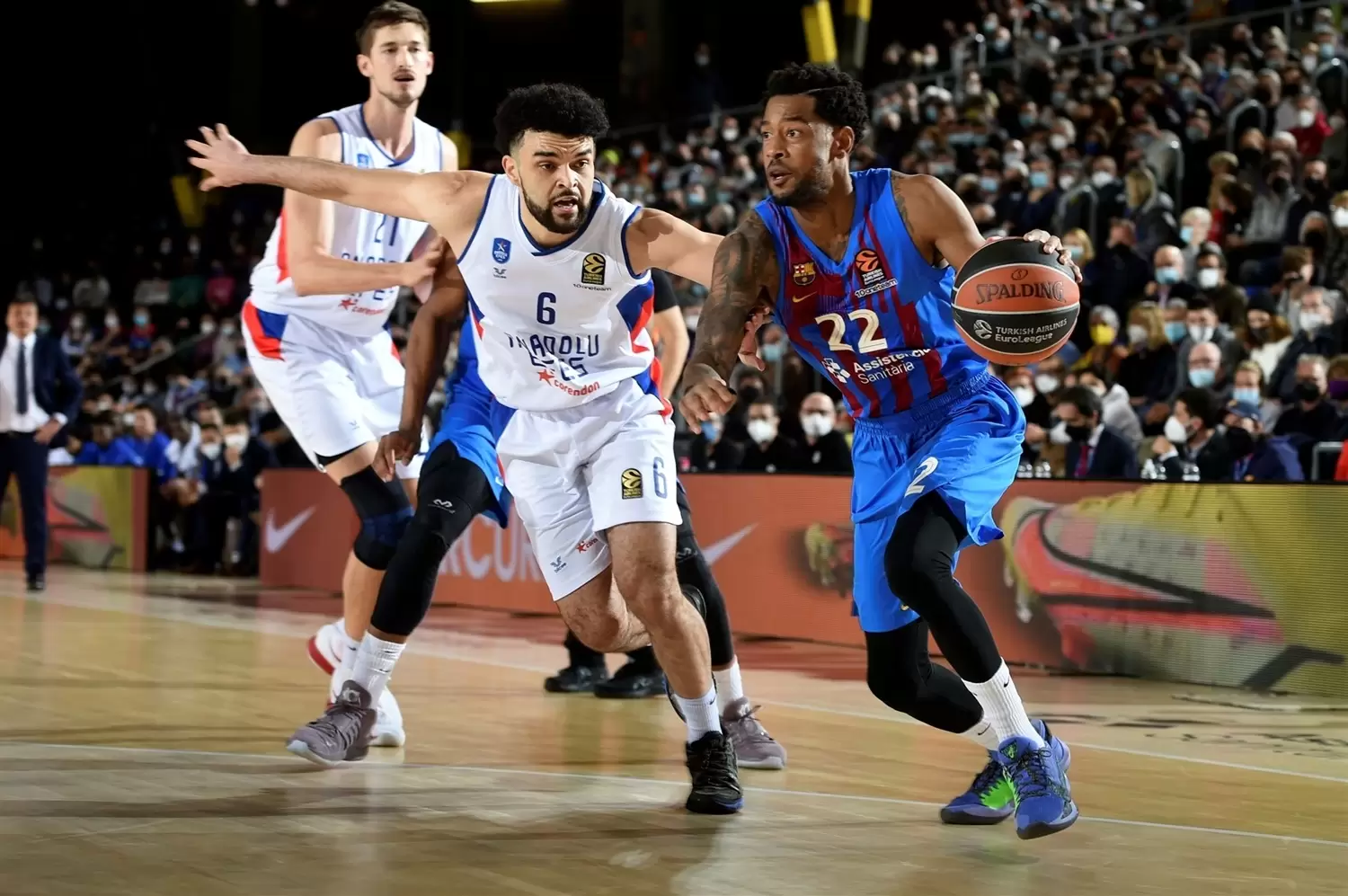 FC Barcelona endured the tough battle against the reigning EuroLeague champions Anadolu Efes and swept the season series (2-0).
The Catalans returned to the winning track, thanks to their 82-77 victory over the Turks at Palau Blaugrana. It was a game where no team led by more than nine points. Efes attempted a late comeback, but a clutch play by Rokas Jokubaitis sealed the deal for the hosts.
The low three-point percentage (5/26, 19.2%) cost the visitors a crucial road win. However, they remained within the playoff zone (9-10). For its part, FC Barcelona remained on top, at 16-4, and made another step towards clinching a playoff spot.
At Audi Dome, Monaco and Mike James swept the season series vs Bayern Munich and maintained a playoff push (78-83). The American guard went for 26 points and six assists to help his team escape from Germany with a big victory.
Corey Walden posted a career-high 26 points for the Bavarians, who suffered a painful home loss. Both teams now have identical records in the standings (8-11), but Monaco has the tie-breaker.
Amid the recent Covid-19 outbreak, EuroLeague suspended several Round 20 and 21 games, which would take place this week.
Show comments