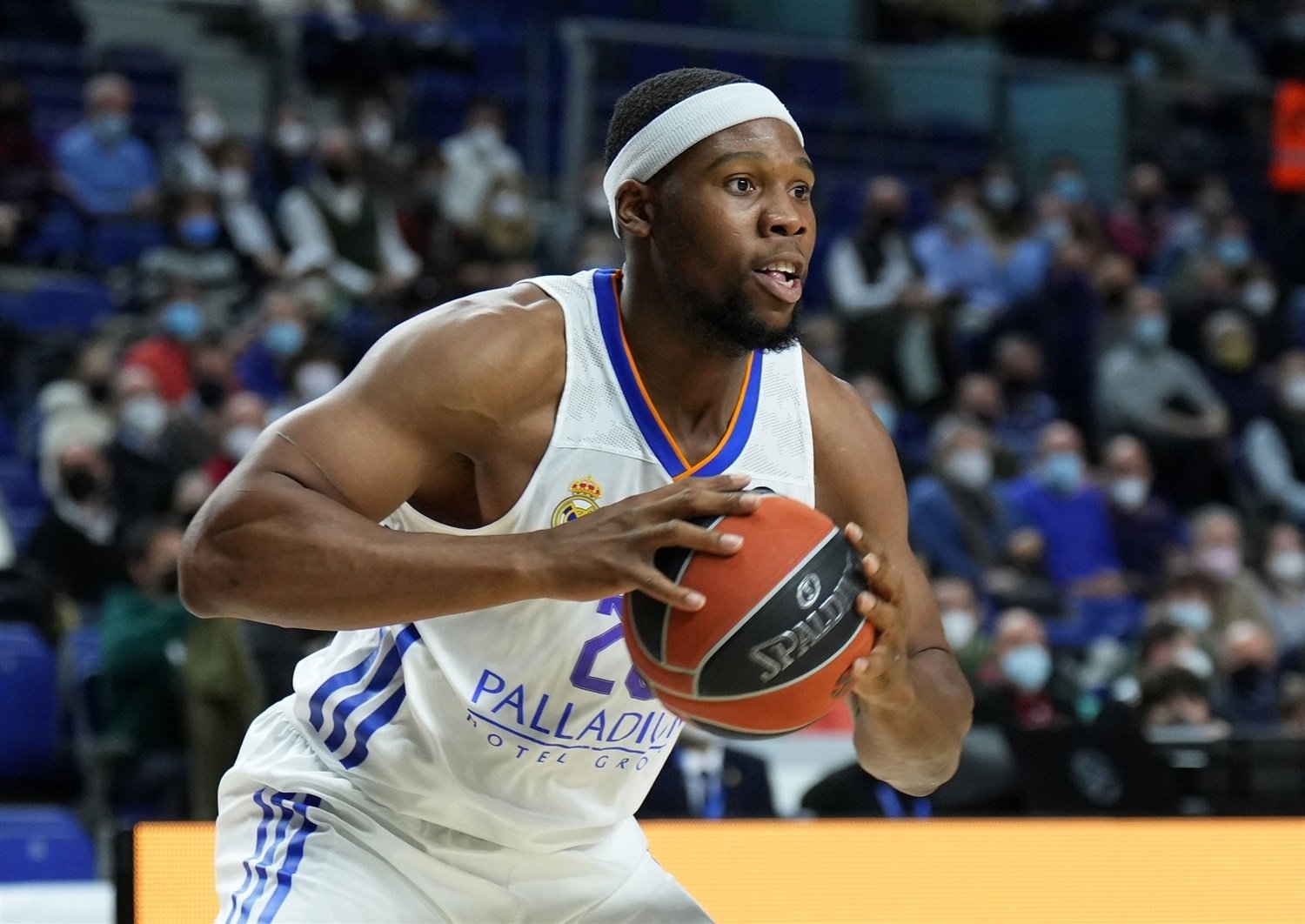 Real Madrid survived a late thriller vs Maccabi Tel-Aviv at Wizink Center and extended its winning streak in the EuroLeague to six games.
The "Whites" outscored the Israelis 22-11 in the fourth quarter to take a crucial home win (72-70). The hosts trailed by nine in the third quarter (50-59), but came back and took the lead (70-67).
Derrick Williams hit a big three-pointer to tie the game for the visitors (70-70). But, Guerschon Yabusele made the game-winning two-pointer, with two seconds to go, and Real sealed the deal.
Following its victory, Real Madrid has now won six straight and remained on top of the standings, with an 11-2 record. For their part, Maccabi dropped to 7-6 and have won only once in their last five games.
CSKA Moscow maintained its momentum and climbed higher in the standings, after its victory over Panathinaikos at home (97-77). The Russians took control from the opening tip and never looked back.
As a result, they secured their third straight win and improved to 8-5. On the contrary, the "Greens" remained winless on the road (0-6) and are still at the bottom of the table, with a 3-10 record.
Fenerbahce returned to the winning track and snapped a four-game losing streak in the competition. Outscoring their opponents 33-23 in the fourth quarter, the Turks rallied past Monaco (96-86) and clinched a crucial home win.
The hosts improved to 4-9 and are three victories away from the last playoff spot. Meanwhile, Monaco, with Mike James scoring a career-high 31 points, now is at 5-8 and have lost four in a row.
In Munich, Bayern protected its home court and defeated ASVEL Villeurbanne (73-65). The Bavarians came back from a double-digit deficit in the first half and stayed strong in crunch time to claim the victory.
Both teams are fighting to stay close to the playoff zone, with Bayern improving to 6-7 and ASVEL dropping to 7-6.
Zalgiris Kaunas continued its impressive run and remained undefeated at home for a third straight game. The Lithuanians edged Baskonia at Zalgirio Arena and climbed to 3-10 in the standings. All three victories have come in their home court for Zalgiris. On the other hand, the Basques have lost seven of their last eight games and are at 4-9.