James Harden and the rest of the Brooklyn Nets were offered an offer they can('t) refuse. Adult site CamSoda.com sent an official letter to the team's owner Joe Tsai offering a digital strip club, as reported by Brandon 'Scoop B' Robinson.
"It's no secret that some of your All-Stars have an affinity for nightlife and scantily clad women (cough*James Harden*cough*), and there's nothing wrong with that!
But we don't want to see the Nets championship aspirations put in jeopardy because KD, Kyrie or James gave in to the temptations of, say, Magic City (famous strip club in Atlanta, FYI)," the letter reads.
"This being said, I'd like to bring the strip club to them virtually by formally providing KD, Kyrie and James with Elite VIP member access to CamSoda, the leading adult webcam platform," CamSoda's Vice President Daryn Parker makes the offer.
He even offered a special prize if one of the Nets players becomes the MVP of the All-Star Game: "I'll even double-down and give the entire Nets team Elite VIP member status until the end of the season if one of your players balls out and is named All-Star Game MVP. If they bring an NBA title to Brooklyn, we can talk about extending the membership to next season, too."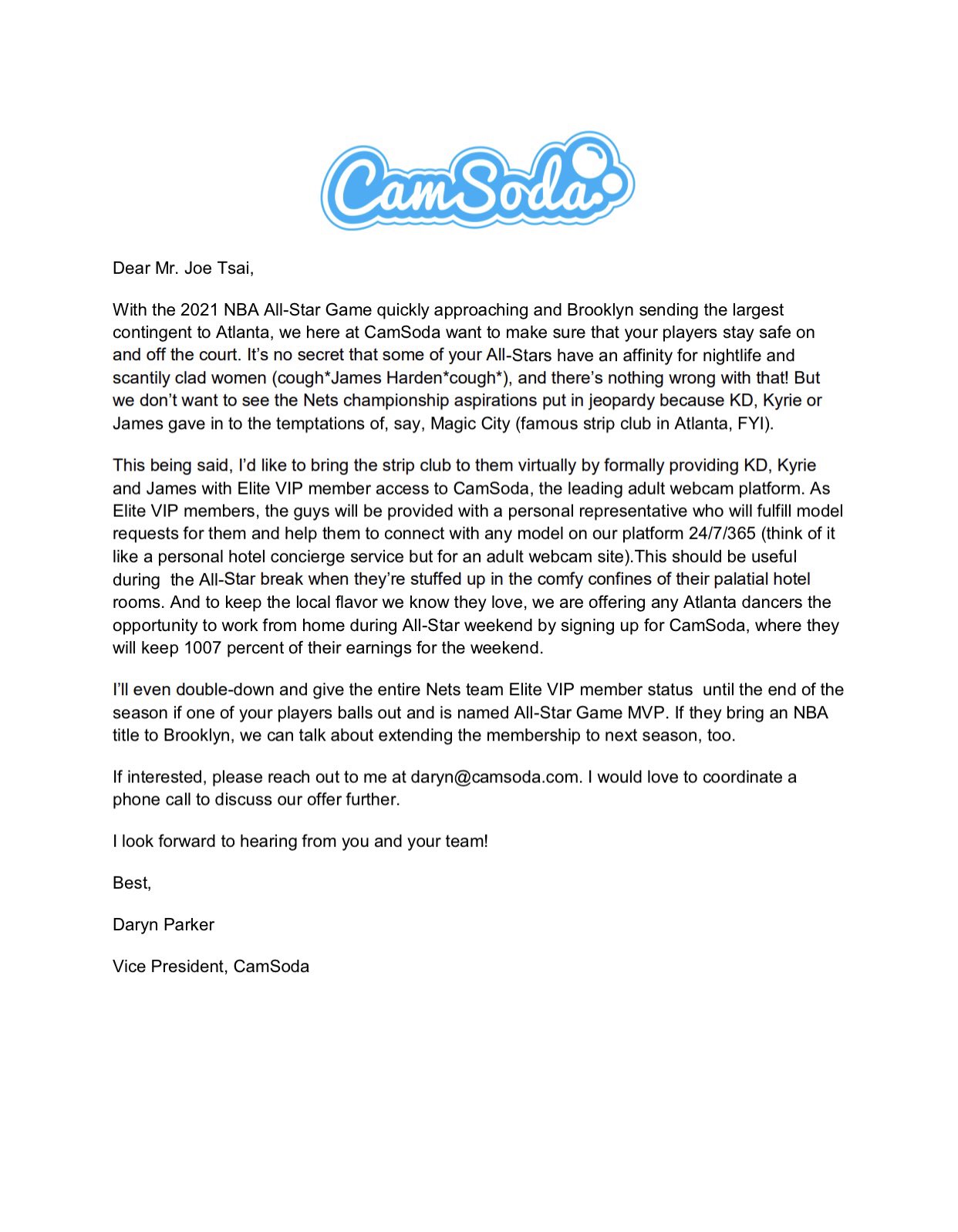 Show comments