Thread Rating:
Iverson leaving Turkey???
He said he is not going anywhere, via his twitter...
Respect and thanks for everything:
Alvertis, Bodiroga,

Jasikevicius

, Radja, Wilkins, Vrankovic, Fotsis, Rebraca, Kattash, Gentile, Koch, Middleton, Kutluay, Rogers, Papadopoulos, Becirovic, Tomasevic, Siskauskas, Pekovic,

Lakovic

, Vujanic, Chatzivrettas, Maljkovic,

Spanoulis

and many more to follow in the near future.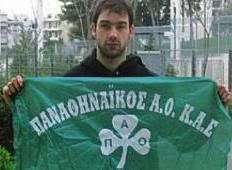 I don't believe even Allen Iverson believes what he will do next. If someone told me that in 2 years he will be playing for the Harlem Globe Trotters I'd believe it. LOL

-Raze "The Wolf" Lupin
That is "marketing move" to attract some sponsors and fans.
09-02-2011, 06:32 PM (This post was last modified: 09-02-2011, 07:01 PM by TeoTheGreek13.)
The right question is: WHY IVERSON WENT TO BESIKTAS?
The real answer is: "Who cares"?
Quote:The real answer is: "Who cares"?
"NBA cares" ...if you know what I mean!!! rofl3:
Users browsing this thread: 1 Guest(s)