Thread Rating:
The Timeout!!
Been awhile guys, BUT...
SEASON 2 is ON!!
Nice clothes combination. Eurovision style.
Respect and thanks for everything:
Alvertis, Bodiroga,

Jasikevicius

, Radja, Wilkins, Vrankovic, Fotsis, Rebraca, Kattash, Gentile, Koch, Middleton, Kutluay, Rogers, Papadopoulos, Becirovic, Tomasevic, Siskauskas, Pekovic,

Lakovic

, Vujanic, Chatzivrettas, Maljkovic,

Spanoulis

and many more to follow in the near future.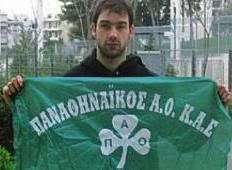 Users browsing this thread: 1 Guest(s)