Thread Rating:
Israeli videos
10-12-2006, 06:25 PM (This post was last modified: 09-03-2009, 04:27 PM by Black Urum.)
Great video.
Respect and thanks for everything:
Alvertis, Bodiroga,

Jasikevicius

, Radja, Wilkins, Vrankovic, Fotsis, Rebraca, Kattash, Gentile, Koch, Middleton, Kutluay, Rogers, Papadopoulos, Becirovic, Tomasevic, Siskauskas, Pekovic,

Lakovic

, Vujanic, Chatzivrettas, Maljkovic,

Spanoulis

and many more to follow in the near future.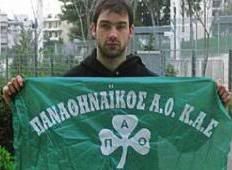 Possibly Related Threads…
Thread
Author
Replies
Views
Last Post
Block videos
TalkBasket
5
4,399
11-23-2016, 07:21 PM
Last Post: TalkBasket
Amateur basketball videos
Black Urum
0
2,797
02-22-2012, 11:40 AM
Last Post: Black Urum
Historical basketball videos
Black Urum
3
2,778
06-20-2009, 08:11 PM
Last Post: Black Urum
Buzzer beater videos
Black Urum
4
2,986
02-12-2009, 03:40 PM
Last Post: Black Urum
Euroleague highlights videos
Black Urum
5
3,504
04-04-2008, 06:40 PM
Last Post: TalkBasket
Users browsing this thread: 1 Guest(s)