Thread Rating:
2008/09 EuroCup & EuroChallenge signings and rumours
Turk Telekom Ankara has agreed with Khalid El Amin...
Turk Telekom Ankara signed Oscar Torres from Snaidero Udine.
via
www.talkbasket.net
Quote:The new head-coach of the Russian club UNICA Kazan Valdemeras Chomicius has submitted a shortlist with the players he wants to the UNICS board of directors and amongst others he included the names of his compatriots Jonas Maciulis and Paulius Jankunas.

The Lithuanian coach who replaces the successful Serb coach Aco Petrovic, who led the team to winning the Russian Cup, believes that the two Lithuanians can have a major role in the team while making his job a lot easier.

Jonas Maciulis has stated his desire to leave Zalgiris for a European powerhouse such as CSKA Moscow, Panathinaikos, Real Madrid or Barcelona, so it is doubtful he will settle for a Eurocup level team as UNICS while Paulius Jankunas might be a more realistic targer for UNICS since he does not have a lot of offers from major clubs while his lack of English language knowledge might make the decision to move to Russia easier.

If Zalgiris' new president Romanov will fight to keep these two players is yet unknown.
Respect and thanks for everything:
Alvertis, Bodiroga,

Jasikevicius

, Radja, Wilkins, Vrankovic, Fotsis, Rebraca, Kattash, Gentile, Koch, Middleton, Kutluay, Rogers, Papadopoulos, Becirovic, Tomasevic, Siskauskas, Pekovic,

Lakovic

, Vujanic, Chatzivrettas, Maljkovic,

Spanoulis

and many more to follow in the near future.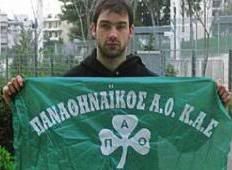 Possibly Related Threads…
Thread
Author
Replies
Views
Last Post
EuroCup 2012/2013 season
TalkBasket
5
5,465
12-29-2022, 10:12 AM
Last Post: ChanelLeuschke
Eurocup quarter-finals
rikhardur
9
5,094
12-22-2022, 03:30 AM
Last Post: ChanelLeuschke
Eurocup Final Four
stefans
7
5,370
12-22-2022, 03:28 AM
Last Post: ChanelLeuschke
EuroChallenge Final Four
alen
14
8,404
12-22-2022, 03:27 AM
Last Post: ChanelLeuschke
Eurocup interviews and others news
Black Urum
1
2,549
12-22-2022, 03:25 AM
Last Post: ChanelLeuschke
Users browsing this thread: 1 Guest(s)