The 2013-14 NCAA basketball season all comes down to the proverbial this, as the weekend sees the transformation of March Madness into the April crowning of a new (or, in the case of Kentucky, newish) national champion. TalkBasket today takes a brief look at what to expect in Saturday's first NCAA game.
First up, at the fortuitously time of about noon CET, Connecticut and Florida will tip things off – and yes, for the purposes of this column, the seedings will be ignored as frankly, at this stage in the game, irrelevant. For Connecticut, all the hype (and the adoring eyes of NBA Draftniks) will be on Shabazz Napier, who has simply torn things up in this edition of the tournament with an insane 23.3 points, 6.0 rebounds, 4.5 assists and 2.0 steals per game.
Whereas a strategy of let-Shabazz-be-Shabazz might have worked in the ACC championship game (Napier took 12 shots and finished with 17 points in the loss to Louisville), but U Conn may currently boast three other starters playing empirically and statistically superior to their regular seasons in this tourney: Ryan Boatright, DeAndre Daniels and Niels Giffy. Of the three, this observer will peg Daniels as key. With Florida holding the advantage in terms of size and several options in changing defensive fronts, Daniels is the guy who presents matchup problems – after Napier, of course.
So what about that size advantage? Against the small ball-favoring Huskies, the Gators can trout out Patric Young, Dorian Finney-Smith, Will Yeguete and even Casey Prather, a classic bigger-than-his-size type, to bang bodies. This quartet was good for 23.0 rebounds per regular-season game combined and, stats aside, each shows better footwork in the paint than likely defenders such as Phil Nolan and Amida Brimah.
Then again, maybe simply cutting off Napier's passing lanes is enough. In six Husky losses in calendar year 2014 (including three against Louisville), Napier was five times kept to three assists or fewer; in the sixth, he managed five. Of course…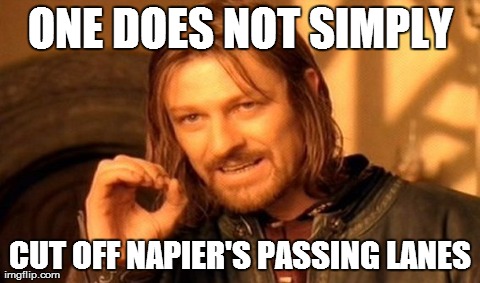 The official fearless prediction: Too much Napier and Daniels get U Conn into the final game in a 66-62 "upset."
Show comments