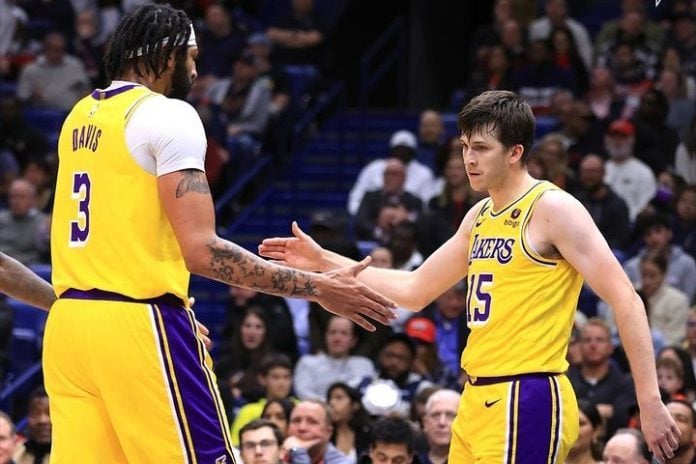 Austin Reaves, who emerged as a key player for the Lakers last season, secured his future with the team by signing a lucrative four-year, $56 million contract as a restricted free agent in the offseason.
Despite receiving interest from other teams, including the Spurs, Reaves was never in doubt that the Lakers would have matched any offer presented to him.
"It definitely creeps into your mind, obviously, a little bit of talks back and forth, something possibly coming to life. But I didn't think there was any way the Lakers didn't match whatever was offered," the 25-year-old shooting guard told Zach Lowe on The Lowe Post, per Daniel Chavkin of Sports Illustrated.
Reaves had a breakout season and played a significant role during the Lakers' journey to the Western Conference finals, making his return to Los Angeles a highly anticipated move for both the player and the team.