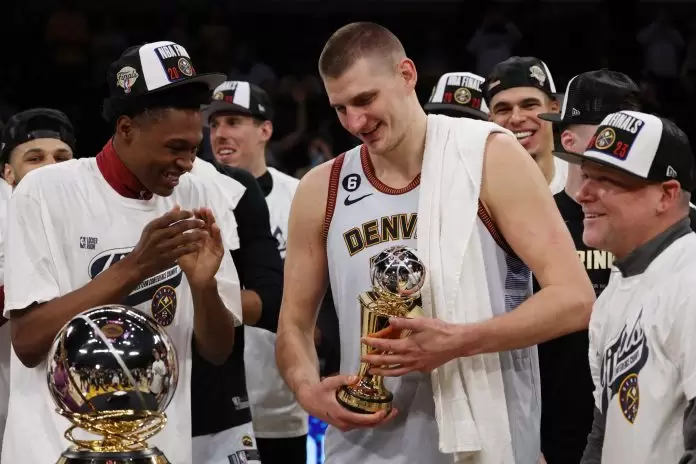 Nikola Jokic, the Denver Nuggets' star center, has achieved remarkable success in recent years, including two NBA MVP awards and a coveted NBA championship.
Yet, despite these accolades, basketball legend Toni Kukoc believes that Jokic has not yet reached the level of some basketball legends.
Kukoc, a three-time NBA champion himself, offered his perspective on Jokic's place in the basketball pantheon.
"And is he the best? I think that Drazen [Petrovic], Dino [Radja], [Vlade] Divac, and [Arvydas] Sabonis have done things that he hasn't touched yet, although I believe he will," the Croatian legend said, per Owen Crisafulli of Basketball Network.
"But, realistically, if Sabonis was now in the NBA at the age of 24, or Drazen, or Dino, or me… My people, if we used to watch the NBA on TV, we would certainly be much better than then. But comparisons are unnecessary, in my opinion, especially of different generations. To conclude, Jokic's quality and size are not at all questionable."