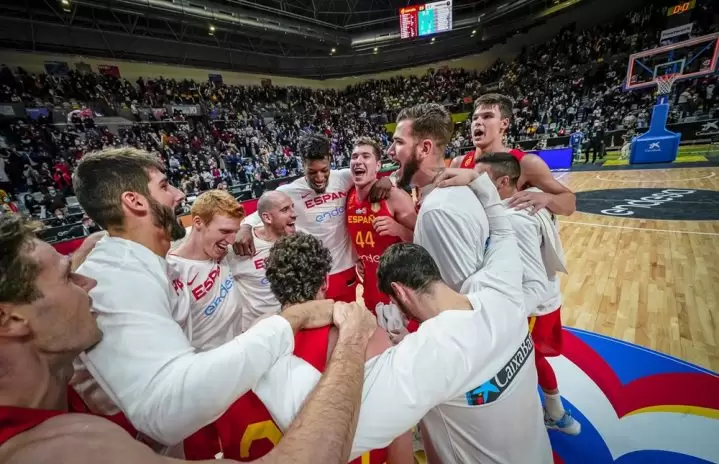 Spain secured their second victory at the FIBA Basketball World Cup 2023 by overcoming Brazil's challenge in Group G, earning a place in the Second Round.
This marked Spain's seventh consecutive triumph over Brazil in international play, achieved through their impressive depth and composed performance, resulting in a 96-78 win and advancement to the Second Round.
Teenager Juan Nunez's magic shone in the game as he orchestrated Spain's offense with 5 assists, 13 points, 7 rebounds, and 2 steals.
His all-around performance eased concerns about Spain's point guard situation, notably with the absence of 2019 FIBA Basketball World Cup MVP Ricky Rubio.
"Overall, I think we played a good game," Spain coach Sergio Scariolo said. "I don't think the final score reflected how tough this game was. They were a good team, physical with talent.
"We had a great impression of how they were playing so we were more activated. We had some slumps throughout the game, but overall, I feel we were quite fast in reacting to those gray moments, especially defensively."
Watch the game highlights between Brazil and Spain in the First Round of the FIBA Basketball World Cup 2023: