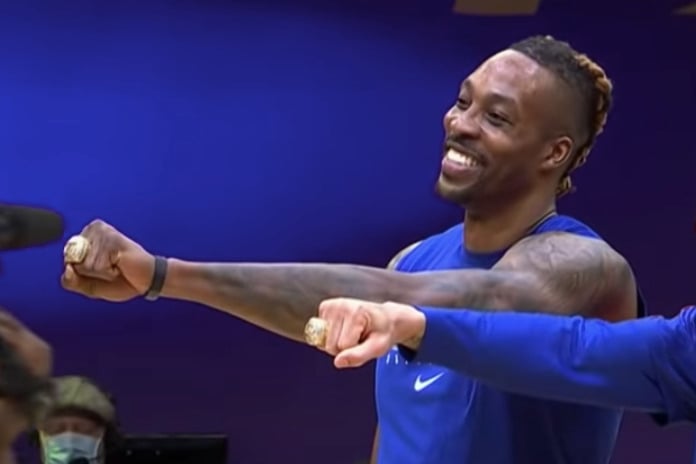 Dwight Howard shared a video on Instagram in which he demonstrated a unique feature of his customized championship Rolls Royce.
In the video, D'Aydrian Harding, who had the privilege of wearing Howard's 2020 Lakers championship ring, received an unexpected revelation.
Howard informed him that the only way to start the luxurious "Purple Rain Dwightmobile" was by touching the championship trophy emblem on the car's hood with the ring.
Harding, both astonished and excited, followed Howard's instructions and placed the ring on the emblem. To his amazement, the Rolls Royce roared to life, proving that this championship car is unlike any other.
Howard playfully captioned the Instagram post, stating that while the car's unique ignition method is undoubtedly impressive, not everyone can have the honor of driving it.
"Only way you can start the Purple Rain Dwightmobile is with the ring 💍unfortunately not everyone can drive it🤷🏾‍♂️ @daydrianharding_ couldn't believe it 😂" Howard wrote on his Instagram post.