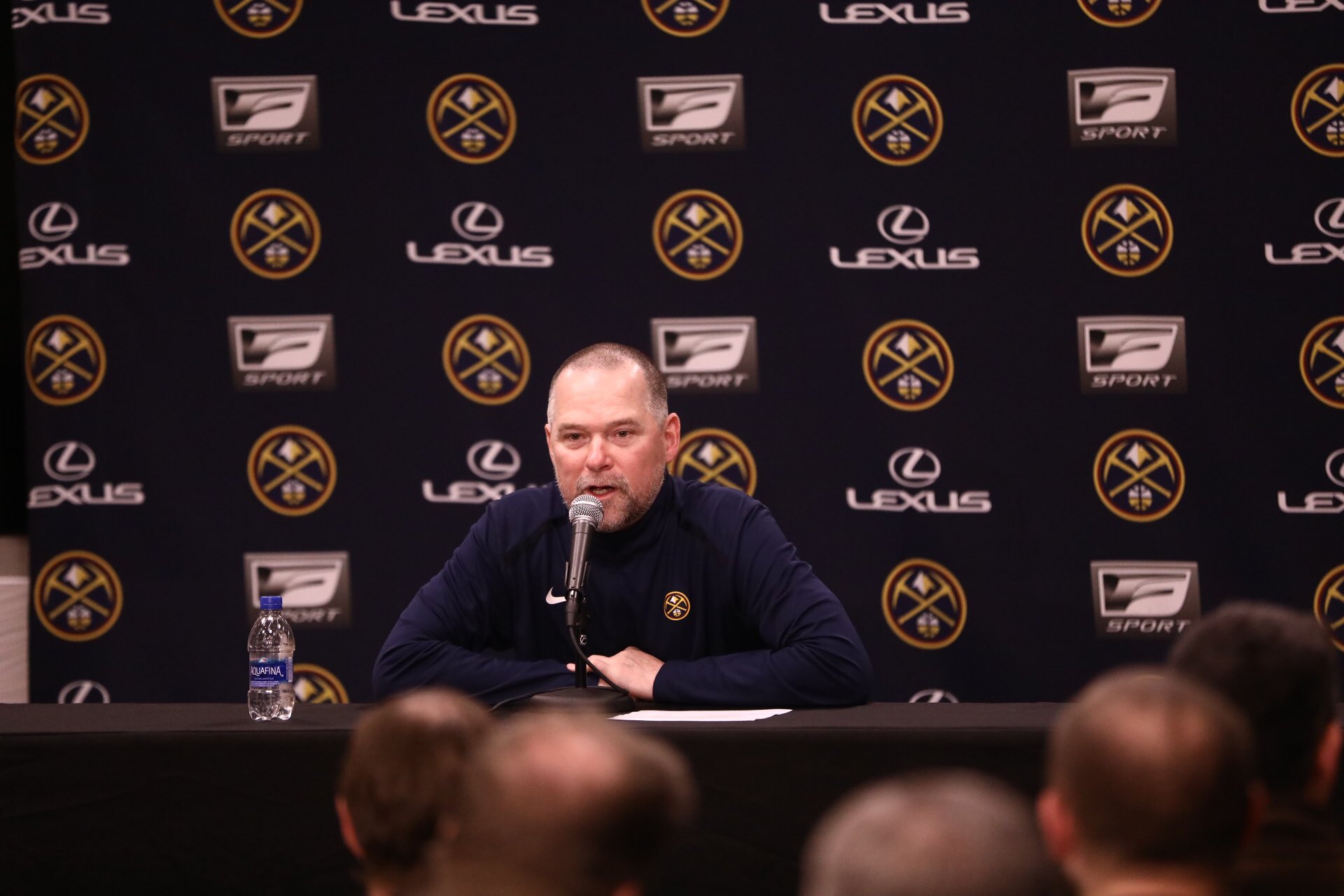 After erupting with such disappointment back in their Game 2 loss on Sunday, Michael Malone is now singing with all highly praises about his Denver Nuggets' strong, responsive performance in Game 3 of the 2023 Finals to regain the series lead against the Miami Heat.
"Guys understood that Game 2 was not who we are, it's not who we can be especially at this stage of the season, and they responded like they always do. That's one thing I know about our group," Malone told reporter's following their 109-94 Game 3 triumph.
"When we don't play well, we own it. We find a way to be resilient and get back to playing Denver Nuggets basketball and that's what we did tonight."
The Nuggets flipped the switch as they looked aggressive and desperate to deliver a bounce back display from their horrible Game 2 loss. 
More than Nikola Jokic and Jamal Murray making historic plays as the first pair of teammates to finish with a 30-point triple-double in any game of the NBA's 76-year history, Denver performed perfectly on both ends of the floor as they shot 51.2 percent (41-of-80) from the field as a group and locked up Miami to an abysmal 37 percent mark (34-of-92).
They also shattered the glass dominantly with 58, overshadowing the 33 that was pulled down by the Heat.
Malone can't be more proud of how his team came up big in multiple assets to regain the control of the title series, noting that the Thursday showcase is their "best" and "most complete" game of the seven-game tilt.
"I felt this is by far the best game in the series; most complete game in the series. And it's not because of the triple-doubles or all of the individual stats. It's because we held that team to 94 points… I love their energy, our effort, our urgency, our discipline," he said.
"I thought we were we needed to be tonight and we have to be even better come Friday evening [for Game 4]."