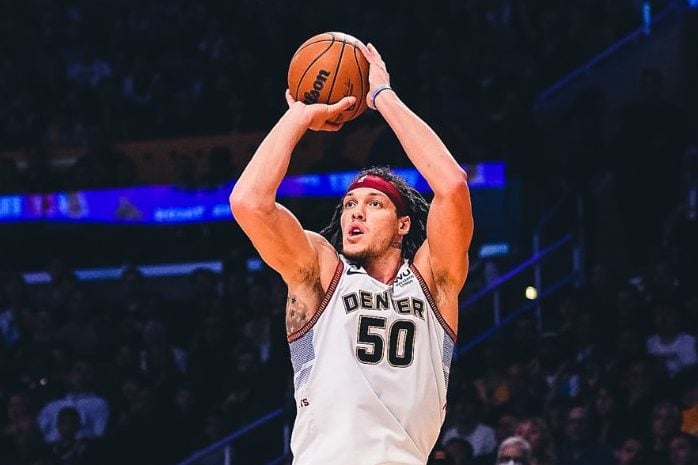 As he delivered another strong defensive performance to help the Denver Nuggets take Game 1 of the 2023 NBA Finals, Aaron Gordon earned his flowers once again from Michael Malone.
In the postgame, Malone was all praise about the selflessness and hustle that continues to resonate around his top defensive ace throughout this magical run by the Nuggets.
"I think Aaron – we always talk about Nikola embodying the Nuggets culture, and I think Aaron Gordon is a prime example of somebody who's truly selfless," Malone said. "He understood with Jamal [Murray], Michael [Porter Jr.] coming back this year being healthy that his role was going to change. He never once fought it.
"He's embraced it from day one of this season and gone out there whether it's guard Karl-Anthony Towns, Kevin Durant, LeBron James and now obviously guarding a guy like Jimmy Butler."
Gordon openly took the fourth role within the Nuggets' primary core this year, committing himself to defend the opponent's top offensive players with that gifted length, body, and versatility.
In Game 1 of the title series, he managed to contain Jimmy Butler, who has been the driving force for the eighth-seeded Miami Heat throughout this year's playoffs. Butler only had 13 points and shot 6-of-14 from the field.
Gordon's 16 points – 12 in the first frame – were significant on Denver's early momentum to post the Game 1 win. With that frame he boasts, he punished the switching adjustments of Miami and feasted inside for an easy bucket.
"He does a lot of dirty work for us, and a lot of times he doesn't get the credit he deserves," Malone added about Gordon. "They were switching early on and I felt he was really big in terms of sitting down in front of the rim, scoring in the paint, finishing at the rim. 
"Then again, his effort on the defensive end was just another example of his importance to our group."