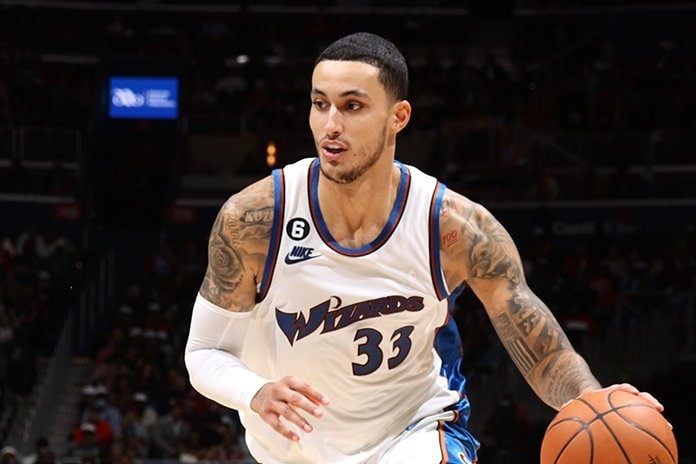 A few weeks ago Spencer Dinwiddie made comments about his ex-teammate Kyle Kuzma, saying that his priorities are not in order.
This prompted a response from the Wizards forward who posted a Twitter thread attacking Dinwiddie. The Nets point guard called it "10 year old insults".
Dinwiddie clarified his comments about Kuzma in a conversation with former NBA star Gilbert Arenas.
"How do I feel about [Kuzma' Twitter thread]? I think obviously he was hurt by the things I said," Dinwiddie said. "And let me preface this: I never once said he wasn't talented. So I never once called him a bum on the court. Everything that I said, though, was designed to be honest. It was a fact, right? Do I respect his talent level? Yes. Do I respect his priorities? No. And that's why I said it.
"If you're going to comeback and say Dinsh*ttie and follow up with other fifth grade insults. Like I said before the show, I got called when I was a kid Dindummy, Dimwitty, Dinsh*ttie. Little kids call you that. Why would I respond on Twitter in a socialite fashion to a dude that wants to be in a socialite meme-war type of thing?"
According to Dinwiddie, the proper approach would have been for Kuzma to sit down him face to face and address the matter.