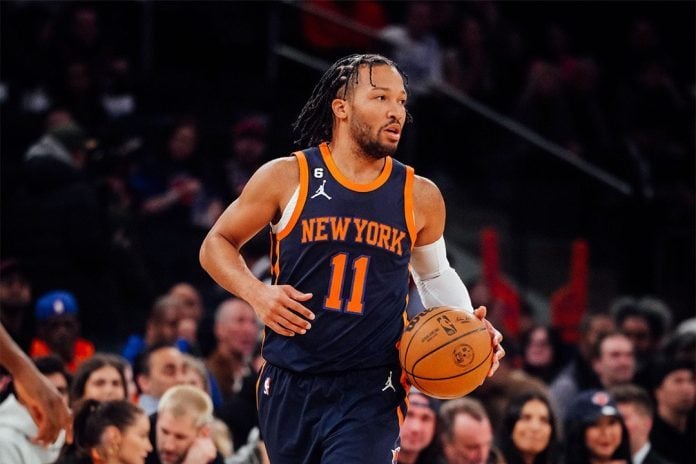 As the New York Knicks went back home looking to seize their all-tied series duel with the Cleveland Cavaliers, the famous Madison Square Garden came out roaring with such excitement.
With the energy of their faithful fanbase pouring down to their veins, the Knicks hammered the Cavs out of nowhere, posting a wire-to-wire 99-79 Game 3 demolition.
"Being in this environment, there is no replica, there is nothing that comes close to it. And I'm just happy to be a part of it," the 21-point scorer Jalen Brunson said of Madison Square Garden, per New York Post's Peter Botte. "Everyone just locked in on our game plan and executed."
The Knicks relied on the signature defensive mechanisms of head coach Tom Thibodeau to fully absorb the composure out of the Cavaliers on Friday. They locked the road club with an uncharacteristic 79-point output –  the lowest points by a team this 2022-23 season – accompanied by a 38.8 percent shooting. 
The Cavs also shot 21.2 percent from the three-point land out of 33 total attempts and were smothered by their 20 turnovers. Hometown kid Donovan Mitchell was only the bright spot for them with 22 points, albeit inconsistent with his 9-for-19 shooting.
The sold-out, jam-packed MSG crowd only added that wild reception and turned downright intimidating against the helpless Cleveland team.
"It's the Garden, man. What can I say? It was loud and fun to play in, man," RJ Barrett said, who helped the Knicks with 19 points. "As a basketball player, you grow up thinking about moments like these. It was electric in the air, and glad we get to come back Sunday."