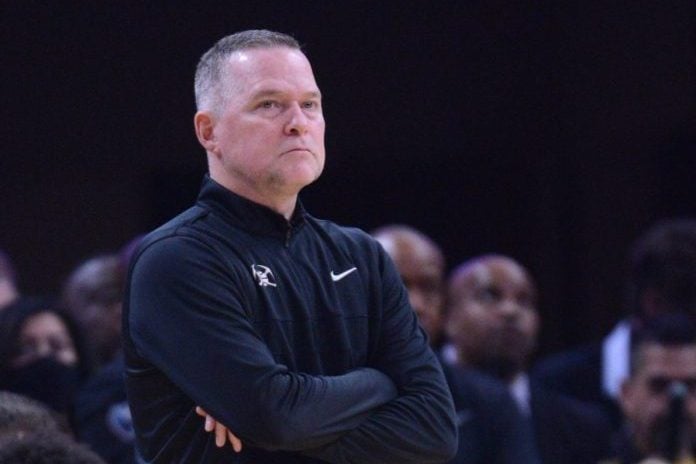 Michael Malone went off ranting again on the efforts of his Denver Nuggets team, criticizing the way the club caps off their season as they disappointingly fell against the Utah Jazz on Saturday, 118-114.
Denver got no reason to consider the weekend match as urgent, given the fact that they already clinched the top spot in the Western Conference. 
But when they entered the game with all of their starters activated including reigning back-to-back MVP Nikola Jokic, they went on to exit the Salt Lake City shocked.
"Disappointing loss. Maybe I'm just wired a little differently, man, I'm pissed off right now," Malone said. "To me, losing at any point this season is not okay. The moment you think that losing is okay, it's just another game, that starts to seep into who you are, the essence of who you are. And I heard a long time ago, there's two types of people, those who like to win and those who hate to lose."
Malone pointed out the rusty start of Denver, which led to the 19-point lead by Utah in the first half.
The Jazz also terrorized the glass, outlasting the Nuggets in rebounding numbers (59-41) while delivering a gigantic 64 points in the paint despite the fact that Lauri Markkanen, Walker Kessler, and Kelly Olynyk are out.
As the Nuggets were sent crashing for the fifth time in their last six games, Malone can only move forward on their season finale on Sunday against the Sacramento Kings.
"Disappointing loss and we'll finish up the season tomorrow at home against Sac and we'll go from there."