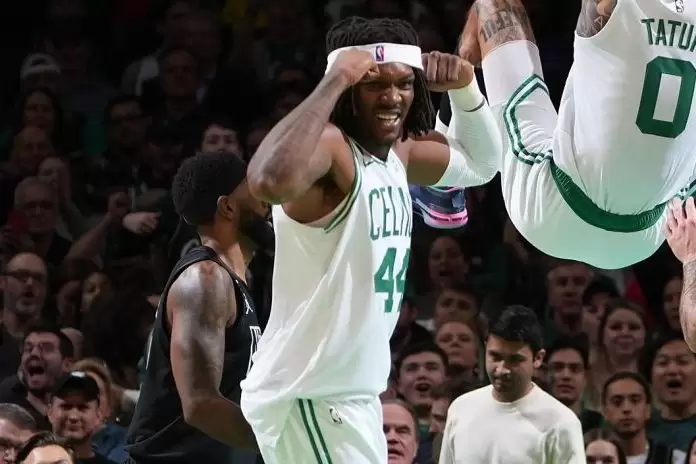 The Celtics crushed the Pacers 120-95 with Jayson Tatum (34 points), Jaylen Brown (27 points) and Derrick White (22 points) leading the charge for Boston.
But according to Brown, the key to his team's success is Robert Williams III who scored 4 points and grabbed 8 rebounds in 16 minutes of play off the bench.
"Rob is fantastic. Rob is the key," Brown said after the Indiana game. "We just got to keep Rob healthy, keep finding him when he gets to the basket. But he's such an impactful player on both ends of the floor. So, anytime he's out there, he makes our team a lot better."
Williams, who has missed significant time this season due to injuries, is averaging 8.2 points, 8.5 rebounds and 1.5 assists in 23.8 minutes per game.
Show comments