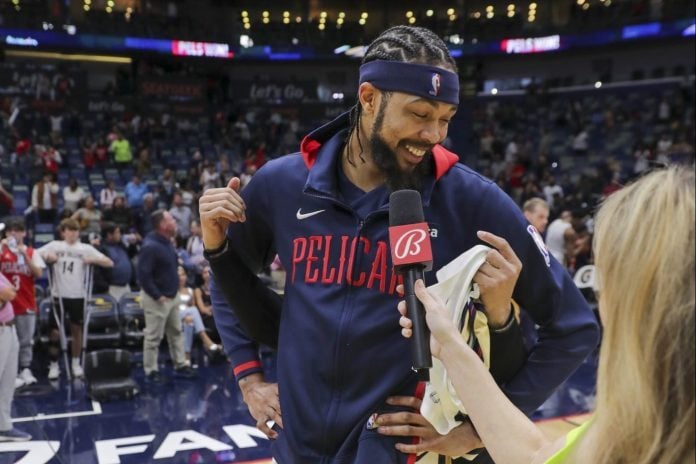 Brandon Ingram is grateful of his teammates' contributions for helping him achieve his first triple-double of his career against the Charlotte Hornets on Thursday, 115-96.
Ingram registered 30 points, 11 boards and 10 assists to lead the Pelicans on the must win game, while also giving himself the statline mark for the first time of his seven-year pro career.
"I got bit of a glory," Ingram said in postgame. "Sitting down 30 games, having to come out here and play with my teammates – I don't take it for granted.
"I'm grateful for it every single day and I just want to continue to push. My teammates made me better every single day, and hopefully I make them better every single day and we just keep going."
Ingram achieved his first triple-double by just playing through the first three quarters, as his 17-point and six-dime production made a significant push.
What made his first ever triple-double more special is that he was able not to tally a turnover on the match, becoming the eight player in league history to do that by meanwhile tallying 30 points.
Ingram and the ninth-seed New Orleans will continue to push stronger to save their season as they will face fellow playoff hopeful L.A. Clippers on Saturday.
Show comments