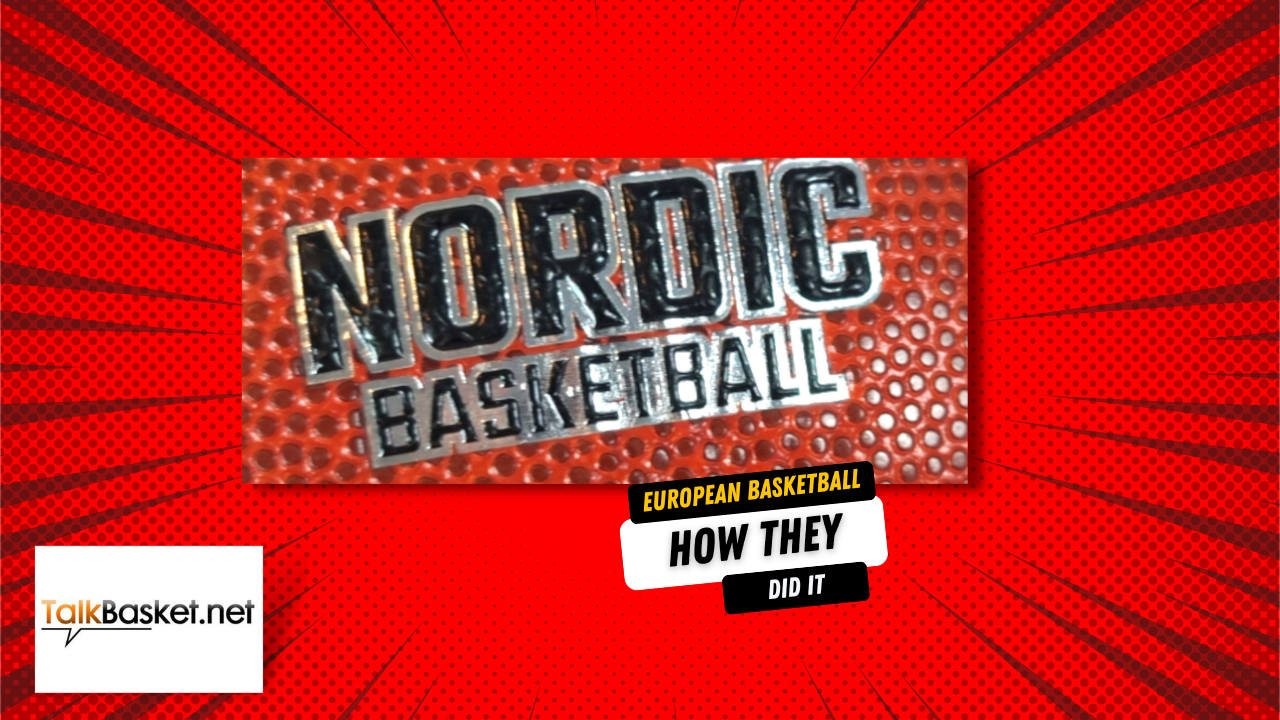 As a passionate international basketball scout and player advisor, I've been intrigued by the rise of Nordic countries in the world of basketball. I have always wondered what strategies and techniques they have employed to develop such a strong presence on the international stage. This curiosity led me to write my latest e-book, which I am excited to share with you, the readers of Talkbasket.
In my e-book, I take you on a journey through the innovative approaches and best practices that have contributed to the success of basketball development in Finland, Iceland, Sweden, and Norway. Drawing on my extensive experience and insight into the basketball world, I reveal the secrets behind the growth and achievements of these countries in European basketball, offering valuable lessons that can be applied to other developing nations.
Some of the key highlights you can expect to find in my e-book include:
The importance of building a strong foundation through grassroots development, emphasizing skill development, and fostering a love for the sport from a young age.
The critical role that coaches play in player development, with examples from successful coaching education and development programs in the Nordic countries.
A detailed exploration of Finland's basketball renaissance, Iceland's small but mighty approach, Sweden's holistic development model, and Norway's inclusive and collaborative environment.
The significance of international exposure and competition, providing players with opportunities to learn from diverse opponents and coaching styles.
The role of technology in player development, with a focus on sports analytics and enhancing coaching and player feedback.
The implementation of Long-Term Athlete Development (LTAD) models in basketball, ensuring the holistic growth and well-being of athletes throughout their sporting careers.
As a bonus, I also delve into the potential for other nations, such as the Netherlands, to adopt these best practices and elevate their basketball programs. By learning from the successes of their Nordic counterparts, developing countries can create sustainable basketball ecosystems and position themselves as competitive forces in European and global basketball.
Whether you're a coach, player, or simply a basketball enthusiast, my e-book is an invaluable resource for understanding the strategies and techniques that have propelled Nordic countries to the forefront of European basketball. By examining the successes and best practices of these countries, you'll gain insights that can be applied to your own basketball development journey or used to help others reach their full potential on the court.
Don't miss out on this opportunity to learn from my findings. Grab your copy of my latest e-book and discover the secrets to developing elite basketball talent today!
For those that also have an interest in Youth Development and the topic of How to Manage Expectations and Pressure check this recent share I did on my Euroball Talk – Cast on youtube here: