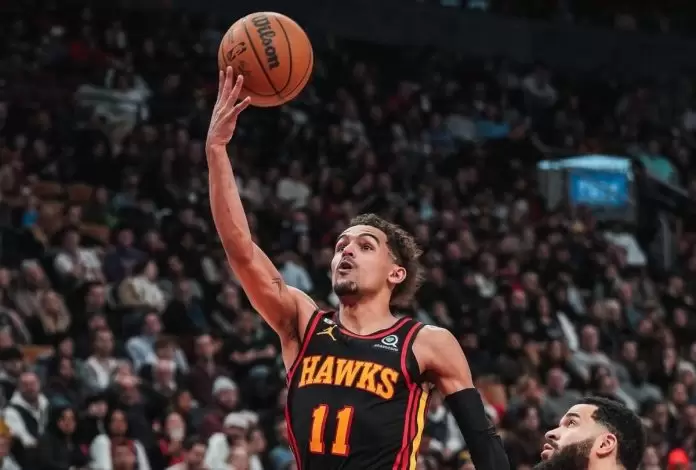 Friday night handed another big opportunity for Trae Young to poster a statement performance and match the greatness of Stephen Curry.
And as he proceeded to lead the Atlanta Hawks to a 127-119 marching win over the visiting Golden State Warriors, Young got nothing but love and inspiration on another motivating encounter with Curry, with whom he patterned his game since his entry into the NBA in 2018.
"He's been like my big bro since I got in the league and even before that," Young said about Curry. "He's always giving me advice and I just appreciate him.
"He's one of the guys who set the blueprint for guys like me to come into the league and take over, so it's a blessing to be able to have a guy like him give me advice so I love it."
Young charged the Hawks with his 25 markers and 12 assists, outweighing the 31 points churned by Curry.
The two identical star guards even had a moment in the endgame wherein Young starred with his two-way play. The Atlanta cornerstone iced his club's win with less than 45 seconds left after stealing the ball from behind against the driving Curry.
With the loss, the Dubs were sent crashing by the Hawks, as they are still yet to snap their 10-game losing skid on the road.
Show comments