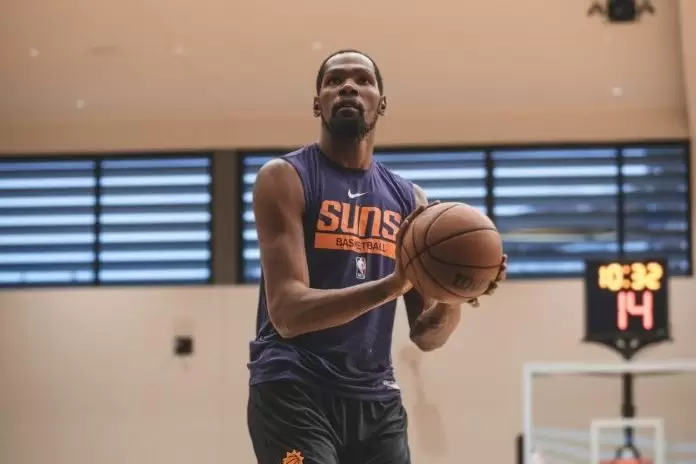 Kevin Durant continues his recovery from a left ankle sprain. It appears that the two-time NBA champion is making progress.
In videos posted by Gerald Bourguet, KD is seen taking some standstill shots as well as some spot-up jumpers.
Durant has played just three game for Phoenix before sustaining the injury, averaging 26.7 points, 7.3 rebounds and 3.7 assists in 32.7 minutes per game.
Show comments