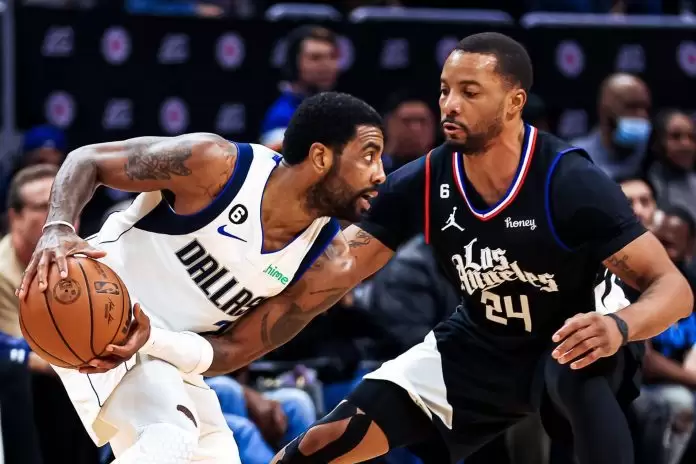 Kyrie Irving, who was traded to the Mavericks by the Nets before the trade deadline in February, will become an unrestricted free agent in summer and will be able to sign with any team.
He has been drawing serious interest from the Lakers since at least last summer. Reportedly, the 2016 NBA champion would like to move to Los Angeles aswell.
According to Jovan Buha of The Athletic, even if Irving becomes available this summer, the Lakers are not going to pursue him.
Via Michael Scotto of HoopsHype:
"From what I've been told, they're not going to be pursuing Kyrie Irving this offseason… To my knowledge and to what I've been told, the Kyrie ship, I think, has sailed. You never want to say never. That could easily change, but as of right now, their plan is to run this (team) back."
This season Irving is averaging 27.2 points, 5.1 rebounds and 5.6 assists 37.1 minutes per game.
Show comments