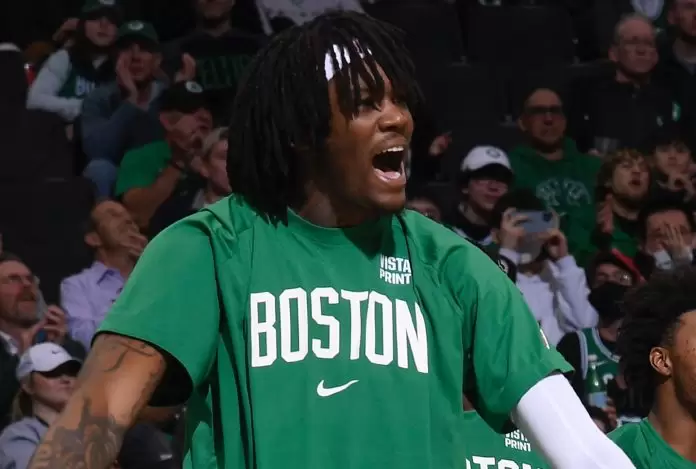 In pregame of their Wednesday match against the Minnesota Timberwolves, Boston Celtics head coach Joe Mazzulla announced Wednesday that Rob Williams III may be back to the lineup "within the next week or so." 
It was initially assumed that Williams III will be back sometime during the team's current six-game road trip, but it appears that the big man will take his time to be fully prepared.
Last week, Williams III was declared out for 7-10 more days as he is currently dealing with his left hamstring strain. He sustained it during the Celtics' loss against the Brooklyn Nets on Mar. 3.
Williams already noted that he is making significant progress in his recovery and is "feeling good" about his condition.
In 28 games played this 2022-23, Williams is averaging 8.4 points, 8.6 boards, and 75.0 percent field goal efficiency. He missed the initial part of the regular season upon recovering from his off-season knee surgery.
With Boston sitting at the second spot of the Eastern Conference and still aiming to reclaim the top post from the Milwaukee Bucks, the club will still look to hold their frontcourt line with Williams III's shot blocking and rim presence remaining nonexistent for now.
Show comments