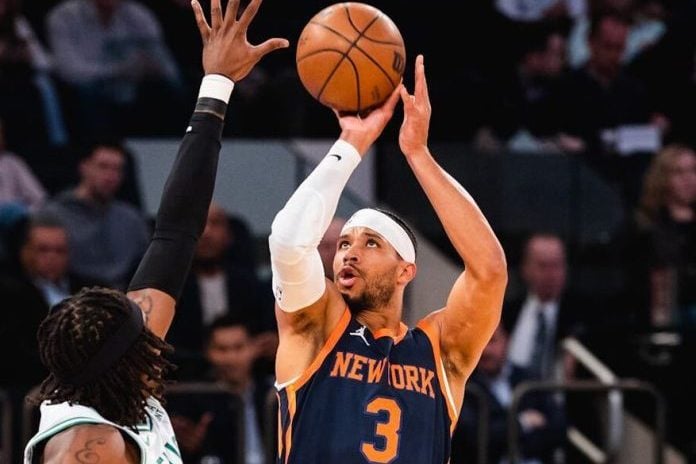 Josh Hart was able to fit in with the Knicks easily after getting traded to New York by the Trail Blazers. The 28-year-old shooting guard came off the bench to score 16 points, grab 9 rebounds and dish out 8 assists against his former team.
After the game Knicks head coach Tom Thibodeau praised Hart for the impact he has had on the team in such a short time.
"The impact he's had, it was immediate," Thibs said about Hart, per Sean Highkin. "It's all the intangibles. The team just functions well when he's on the floor. He's been terrific for us."
Hart is averaging 10.7 points,6.9 rebounds and 3.5 assists in 29.7 minutes per game since joining the Knicks.