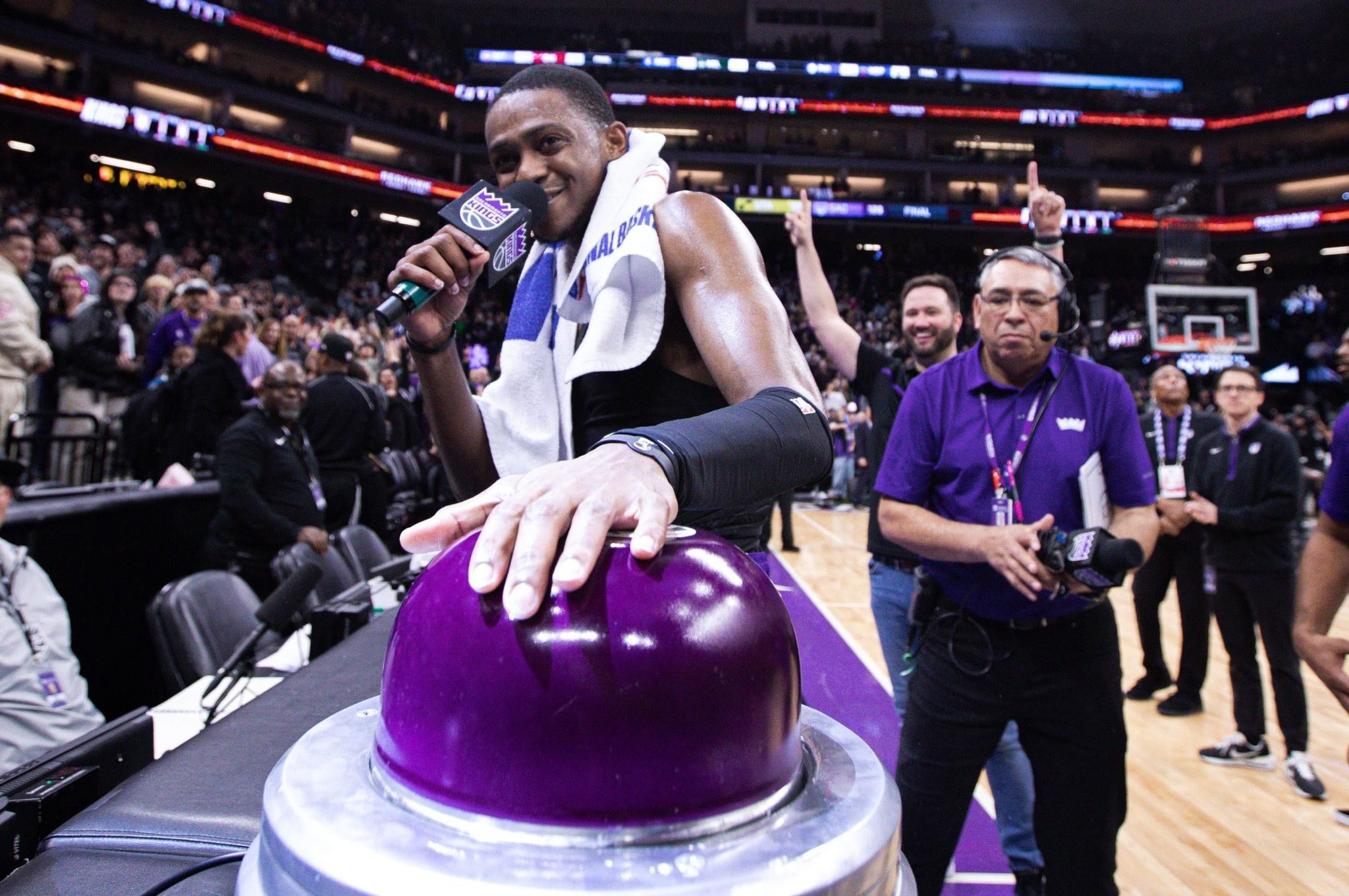 With their thrilling home win against the New York Knicks, the purple beam has been activated again in downtown Sacramento. Fans cheering, noise getting louder and louder, and energy getting overwhelming – it's been a long time coming for the Kings franchise and its fan base since they felt this uplifting atmosphere.
As the Kings are poised to make it to the playoffs, De'Aaron Fox is determined to bring that home-court advantage to their side to further treat their passionate fans that have kept their wait for a competitive season.
"During the playoffs, it's going to be a normal occurrence, so hopefully we're able to get homecourt advantage and those first two games, let's get it rocking," Fox said.
Thursday night has concluded another win for Sacramento.
This allowed them to maintain their position in second place (39-26) in the Western Conference. They've won seven of their last eight games since going back to action after the All-Star Break.
Should they maintain their sizzling skid and performances, it is only safe to assume that they will seal one of the top-four places which will secure them a spot for a postseason home-court privilege at least in the first round. 
But more than this, nothing can topple the fact that after 16 years of tormented campaigns, they were able to make it back to the NBA's postseason arena.
Fox and the Kings will look to extend their winning ways as they hit the road to face the Phoenix Suns up next, Saturday.