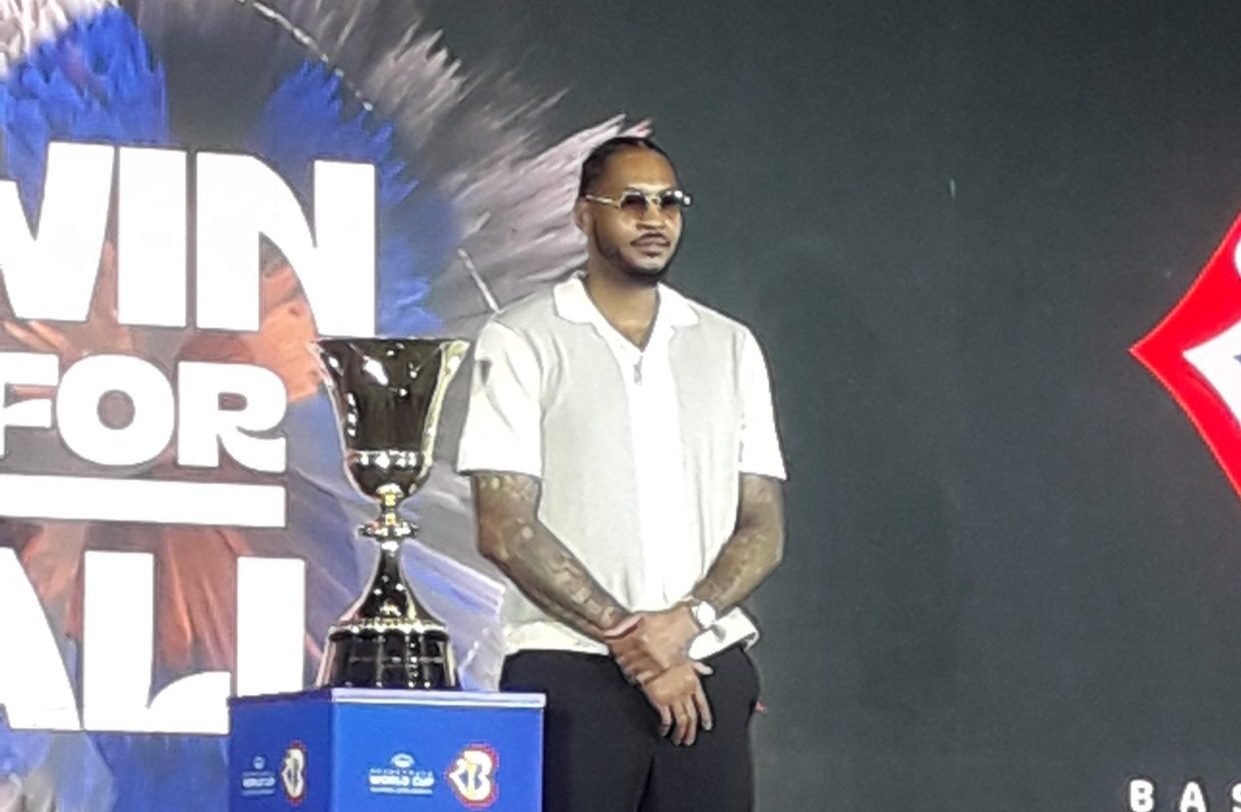 For Carmelo Anthony, being a Global Ambassador of the 2023 FIBA World Cup can't be even much sweeter than the fact that he managed to follow the footsteps of the late great Kobe Bryant.
In front of the accredited media members on Thursday, Anthony made it known that he is glad to carry the torch from Bryant in paving the way for basketball towards greater international relevance.
"It's special to kind of follow what Kobe has created on the global scale of basketball," Anthony said during his official introduction as a global ambassador of this year's World Championship at Smart Araneta Coliseum, Quezon City. "Him being an ambassador previously and being our friendship and our brotherhood and what we created over the years.
"For me to just follow and continue and keep that legacy going not just for myself and not just for U.S. but also for him too."
As he left the game in 2016, Bryant eventually served as a global ambassador of the 2019 FIBA World Championship in China. 
Becoming his basketball generation's finest, the beloved ex-Los Angeles Lakers cornerstone established himself as a gigantic sports figure in Asia who made key stops most especially in the Philippines during his playing career.
"I'm sure he would have definitely been here with me, watching these games, coming over to the Philippines and enjoying himself," Anthony continued.
"For me, I can continue a part of his legacy but also establish what I have to establish for myself on a global scale."
The 10-time All-Star joins Spanish icon Pau Gasol and Argentinian legend Luis Scola as global ambassadors of the grand basketball tournament which will be hosted by the Philippines, Japan, and Indonesia from Aug. 25 to Sept 10.
As he is making his influence felt as a FIBA ambassador, the future Hall of Famer is delighted to gain flowers and recognition amongst the die-hard Filipino fans.
The Philippines has been a notable basketball-crazed nation, and Anthony is loving the obsession of every Pinoy that keeps the sport glowing.
"I do think that the Filipino is some of the best fanbases in the world, and I say that in a very genuine way," Anthony stated. "There's not another place in the world with its 'Basketball.' Like it's just basketball, basketball, basketball."