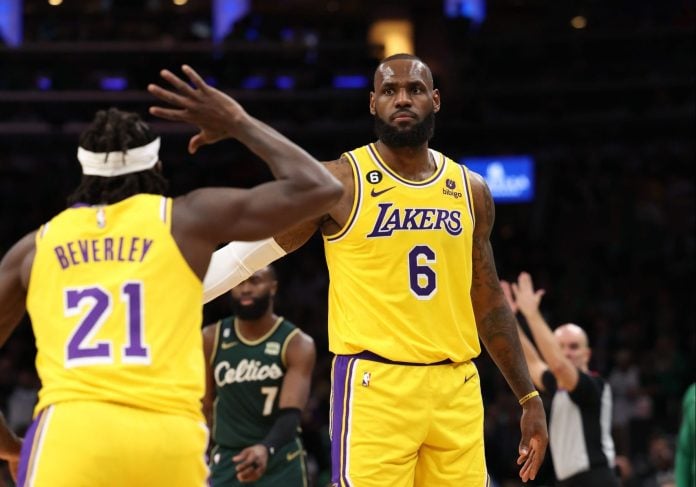 LeBron James, who is on pace to overtake Kareem Abdul-Jabbar as the NBA all-time leading scorer, is also climbing on the all-time assists leaderboard.
During the game between the Lakers and Knicks, the four-time NBA champion passed Mark Jackson and Steve Nash to take the fourth place on the all-time assists leaders with 10,338 assists.
James, who had a triple-double of 28 points, 10 assists and 11 rebounds against the Knicks, talked about what it means for him to reach this milestone.
"It's amazing because that's just what I love to do and get my guys involved and try to put the ball on time and on target with my guys throughout the course of my career," James said.
"Another great group that allows me to see the space, see the floor and I'm able to get to them and try to get it to them with the right type of pass. They have to make the shots and they've done a great job of that not only this season, but over the course of my career.
"Obviously that's pretty cool. Any time you're linked with some of the greats… Mark Jackson played here, was drafted here by the Knicks, so it's super cool thing. Obviously with Nash, I played against him for many many years and his ability to pass the ball was very uncanny."
Show comments