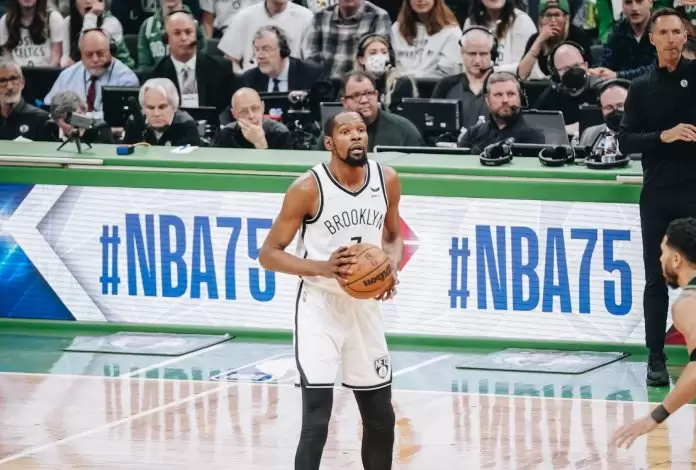 Kevin Durant and Shaquille O'Neal got into on Twitter after the Nets superstar reaction to Shaq's comment on Rui Hachimura.
The NBA legend said he does not know who the newest addition to the Lakers is. "If you ain't a top 10 player, I don't know who you are… I'm not watching the Bullets or the Wizards," he was quoted by Legion Hoops on Twitter.
"Shaquille doesn't know ball?" Durant tweeted in response to O'Neal quote and the trash talking began.
Shaq mocked KD for his balding head and implied that the two-time NBA champion is not the leader of his teams, i.e. he's not the bus driver.
"i don't kno ball, but i kno how to brush my hair,or decide to cut it when i was going bald. love always THE BUS DRIVER," O'Neal wrote.
Durant downplayed Shaq's comment as overreaction. "Damn, I got cooked for asking a simple question," he tweeted.
KD also reacted to O'Neals tweet of his accomplishments in which he called himself the most dominant baller ever.
"Impressive resume Shaquille, im proud of you!!!!" Durant wrote.
Show comments