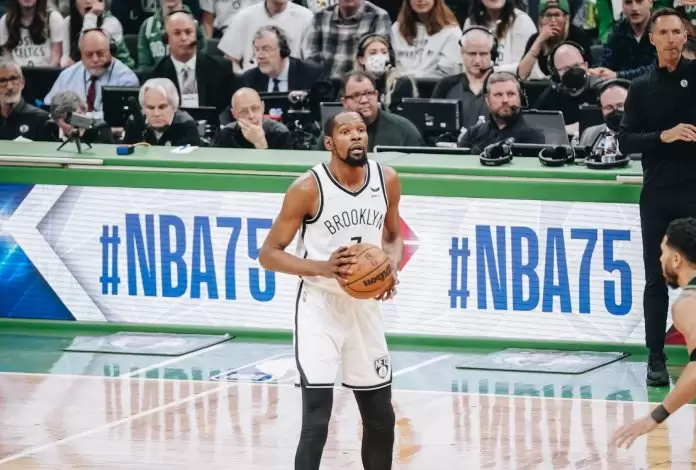 Earlier this month Kevin Durant suffered a knee injury that keeps him from playing for the Nets. Yesterday it was reported that the two-time NBA champion will begin on-court activities this week as he is progressing well.
According to the Nets' superstar, when he got injured, he thought about missing a lengthy period of time again and not being able to play in the All-Star game and playing against LeBron James.
Via Erik Slater of ClutchPoints:
"I wasn't feeling sorry for myself like, 'Why me?' I was just like, sh*t, another year of not playing against my old teammates," KD said. "Another year of maybe missing the All-Star game. Another year of not playing against LeBron James. Stuff like that that I look forward to."
This season Durant is averaging 29.7 points, 6.7 rebounds and 5.3 assists in 36 minutes per game.
Show comments