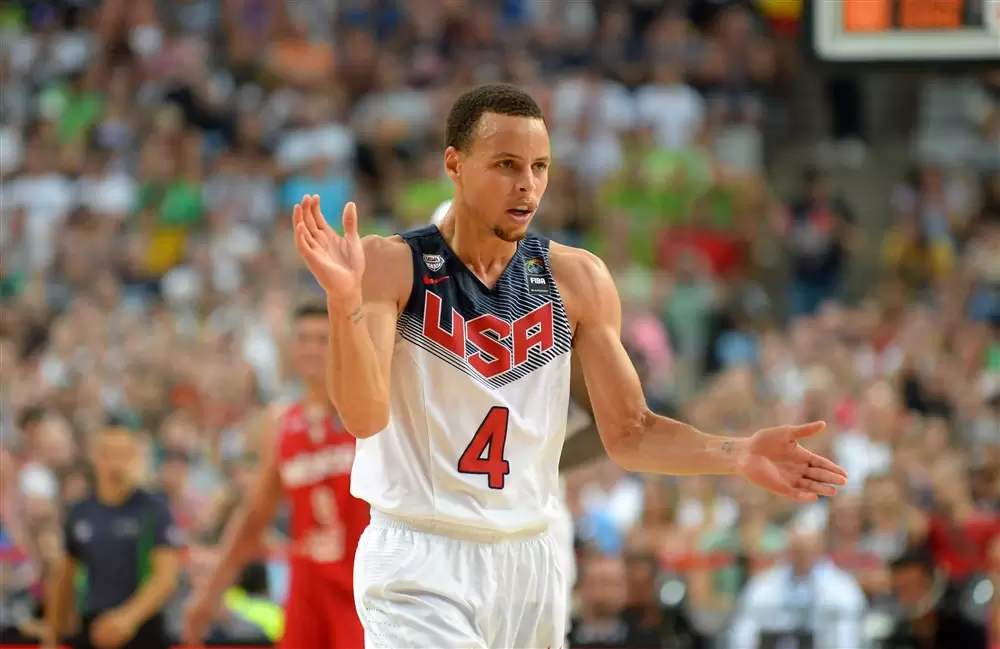 Stephen Curry got it all already as an all-time great, but there's still a missing award that remains yet to be hung on his legendary basketball hardware.
In an interview with veteran NBA insider Marc Stein, the Golden State Warriors superstar expressed his clear intentions to serve under the United States flag and play in the 2024 Olympic Games, with head coach Steve Kerr only adding his thrilling desire to suit up.
"I'm more than excited about the opportunity to do it," Curry said. "Knowing that Coach Kerr is taking the lead and … I played on those two world championship teams and everybody who's ever experienced both is never shy to mention how much different the Olympics is. They all say it's not even close in terms of the vibe and the atmosphere and the buildup and the adrenaline and all that. 
"I don't know what the chances are, because you don't know what's going to happen, but I would love to have that experience at some point for sure."
Looking at his international basketball résumé, Curry already managed to win two FIBA World Cup Championships as a member of Team USA in 2010 and 2014. As such, it is truly a no-brainer that an appearance on the Olympic stage is the next one up to complete that amazing experience.
Curry notably withdrew to participate in both the 2016 and 2020 Olympics due to his plans of rest, and the upcoming 2024 event would definitely be difficult to turn down for the reigning Finals MVP given that it could be only his last chance to win an Olympic gold medal.
For now, Curry is laser-focused this season for the Dubs' case to defend their title, as he is averaging 29.3 points, 6.4 boards, and 6.3 assists and shooting 49.3 percent from distance.
Show comments