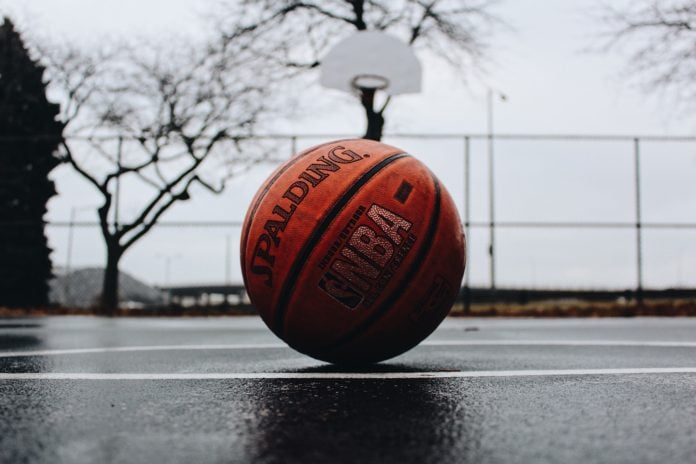 Did you know that it's almost a scientific certainty that everyone has a doppelganger? 
Considering that a relatively limited number of genes factor into facial features, the odds are good that everyone on planet earth has a doppelganger, otherwise known as a lookalike. 
But what might make you do a double-take is a list of NBA players, past and present, with their celebrity lookalikes. Continue reading to see some of these NBA player-celebrity doppelgangers.
Andrew Bynum = Tracy Morgan
Andrew Bynum, drafted with the 10th pick in the 2005 NBA draft, is a dead ringer for Tracy Morgan, a stand-up comedian best known for his time on Saturday Night Live. Sure, there's a height and age difference. But there's an uncanny resemblance between the two. Bynum, who played the majority of his career for the Los Angeles Lakers, played his final pro game in 2013 during a short stint with the Indiana Pacers. 
Shannon Brown = Chris Brown
The funny thing with the Shannon Brown-Chris Brown lookalike situation is they share the same surname. But while each is a dead ringer for the other, they aren't in fact related. The 25th overall pick in the 2006 NBA Draft, Shannon Brown played for the Cleveland Cavaliers, Chicago Bulls, Charlotte Bobcats, Los Angeles Lakers, and other teams during his NBA career. 
While the NBA player didn't make as big a splash in his athletic career as Chris Brown has as an award-winning R&B singer, dancer, songwriter, and actor, there's no denying the resemblance between the two Browns.
Jimmy Butler = Jamie Foxx
While Jimmy Butler wasn't selected until late in the first round of the 2011 NBA draft — 30th pick, to be exact — he's made an immense impact so far. He's currently the leader on the Miami Heats team. Previously, he played with the Minnesota Timberwolves and the Philadelphia 76ers. The basketball star has an uncanny resemblance to Jamie Foxx, an actor, comedian, and singer. In fact, Foxx has a reputation for doing great impersonations of the rich and famous. It'd be nice to see him do an impersonation of his lookalike, Butler. Now, that would be interesting.
Kevin Durant = Offset
Kevin Durant, the 2nd overall pick in the 2007 NBA draft, is what they call a generational talent. The basketball superstar with two NBA titles, three Olympic gold medals, and an MVP award also looks an awful lot like Offset, the rapper who rose to fame as a member of the rap group Migos. They could easily pass as brothers. And not merely in a brother-from-another-mother way. Check out some side-by-side comparisons of the two online, and you'll see they look eerily similar.
Steve Adams = Jason Momoa
Steven Adams, who was selected with the 12th pick in the first round in the 2013 NBA draft, currently plays with the Memphis Grizzlies. Originally from New Zealand, Adams is highly regarded for his tenacious, no-nonsense style of play. He's also a dead ringer for Jason Momoa. While he kicked off his acting debut on Baywatch: Hawaii, Momoa rose to stardom on the cult classic Game of Thrones series. 
Caron Butler = Pharrell Williams
Caron Butler was selected with the 10th pick in the first round of the 2002 NBA dtraft. After his playing career, he picked up coaching. In fact, he's an assistant coach with the Miami Heat. Butler also looks a lot like Pharrell Williams, the rapper, producer, singer, and songwriter. These are just a few examples of NBA players — past and present — and their celebrity lookalikes. If you look around, you'll find plenty more doppelgangers hiding in plain sight. So, the next time you're on social media admiring your favorite NBA players for their fly attire and bling –such as designer watches or other fancy fine jewelry — you might start to ponder what NBA players remind you of certain celebrities.