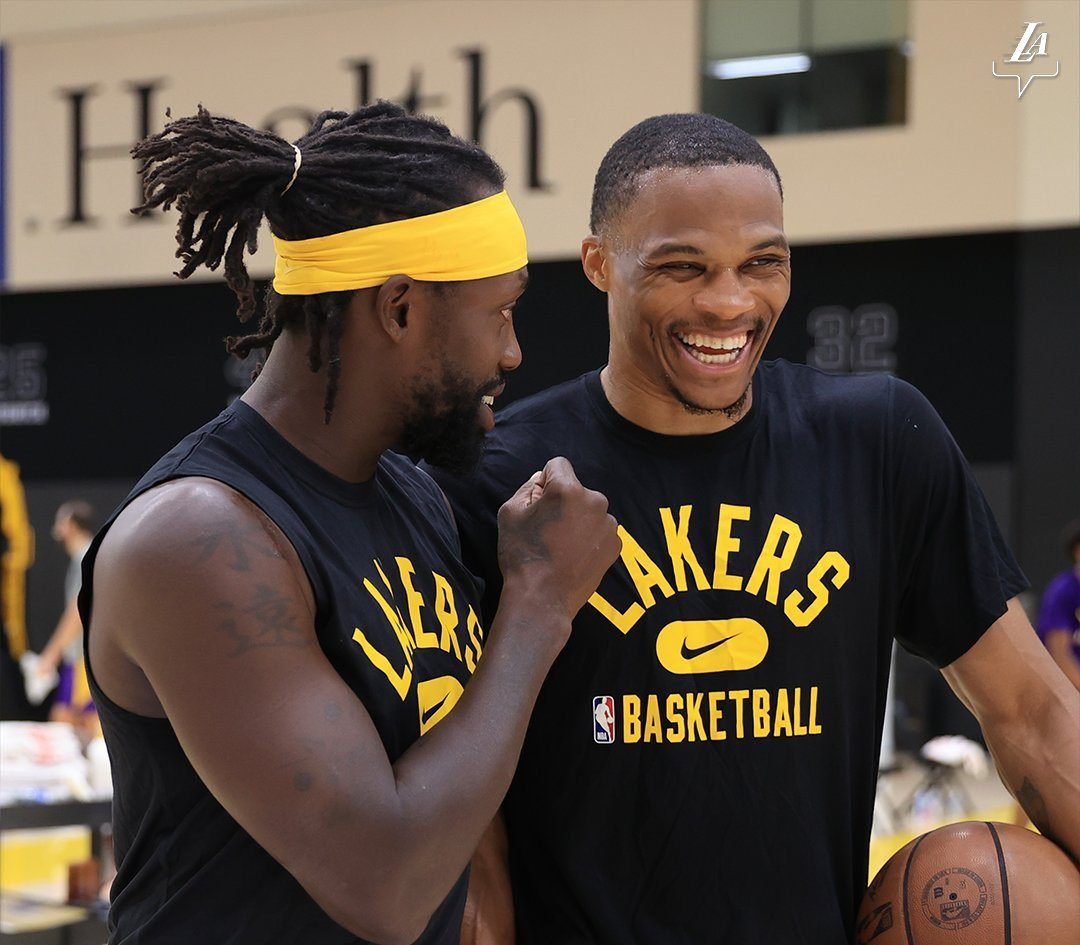 The bond between Russell Westbrook and his teammates on the Lakers is much stronger than last season when the former NBA MVP was struggling with his role.
A prime example of that was the support that Westbrook received from Thomas Bryant, Wenyen Gabriel, Juan Toscano-Anderson.
According to Dave McMenamin of ESPN, these players bought clothes from Westbrook's new clothing line "honor the gift" and wore them to the Lakers games.
Show comments