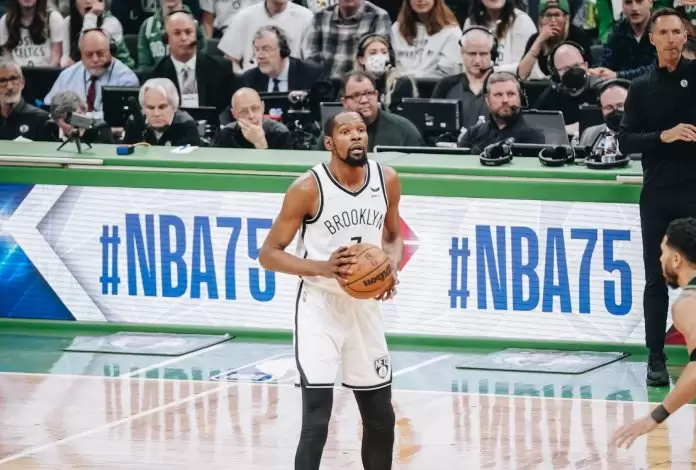 A few years ago Kevin Durant said that he would like to play in EuroLeague one day. His comment was brought up after the Nets' win over the Raptors.
The two-time NBA champion admitted that he loves watching the league, but was rather sceptical about the possibility of him ever moving there to play.
"I was just excited at that time a few years back," Durant said. "We had just won a championship, I was just playing great and I was just, I guess, that has you thinking about the end a little bit too much. When you reach the pinnacle of what it is to be an NBA player and I said something crazy like that.
"But I got nothing but respect for the EuroLeague, I got friends in the EuroLeague, I love watching the games. But I really doubt that'll happen. It sounded good though when I said it."
Last year he travelled to Monaco and Piraeus, Greece to watch his former teammate in Brooklyn and friend Mike James play in EuroLeague playoffs against Olympiacos.
Show comments