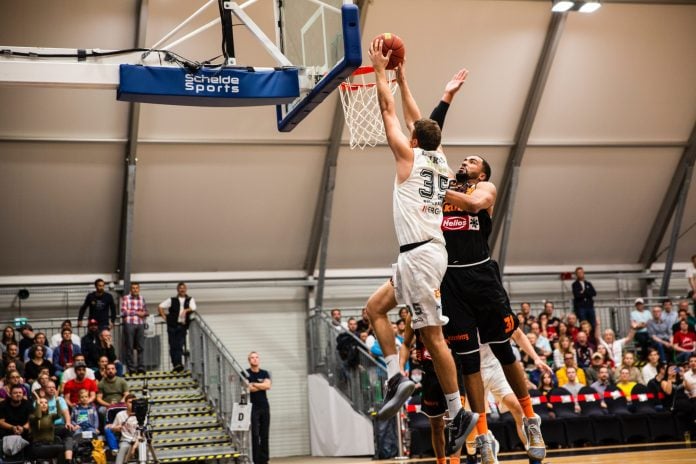 Just like every other sport, basketball playing requires that you have a personal coach that will guide and mentor you throughout the training process. 
If you wish to become a professional basketball player, then aside from self or group training, you will need a private coach to help you master different skills and techniques of the game. 
In addition to helping you to master various skills and techniques, there are several other benefits of having a private basketball coach. This article discusses the top seven importance of private basketball coaching 
Seven Importance of Having a Private Basketball Coach 
Private Coaching keeps you Motivated and Disciplined
One thing with private coaching is that you will always be motivated to do what you should at the right time. 
When you begin practicing basketball, having to think about the several techniques you have to master could be an issue in itself. But with your coach just beside you, there'd always be a reason for you to keep that motivation going till you've adequately mastered the sport. 
And if your coach is someone that you also cherish and love, then that will be a motivation for you to keep on going even when it is becoming challenging.
Since a private coach motivates and helps you stay disciplined, then, it is essential that you choose a coach that will show much commitment to your growth and success.
Easy guide on the maintenance of rules and regulations
As with many other games, basketball also comes with rules and regulations. While you might not be familiar with these rules and regulations when you play basketball for fun, you must familiarize yourself with the laws and rules when you decide to take it a step further and make it a career. 
For instance, there are rules guiding the use of jewelry. You'd notice that professional basketball players do not wear some jewelry like mens wedding bands when they play. That's because they are not allowed.
Aside from jewelry rules, a private coach will help you understand and abide by many other rules. If you are practicing without a coach, you are more likely to be missing some important rules.
You will get the needed personal attention
Nothing is as good as having a coach personally supervising you when you decide to become a professional basketball player. 
Basketball is a game that involves players coming together as a team. And while it is a team game, every player and each of their ability and skillfulness matters as it will determine the success of the team. 
So it is, therefore vital that each team member thoroughly hone their skill before coming together as a group.  With personal coaching, it will be easier for a coach to easily detect your skill level while attending to you one on one. 
He will also be able to guide you on what you need to improve on, which might not be easily detectable if you practice alone or with a group.
Exposure to Rehabilitation Measures
As an athlete, you should be able to equip yourself with some rehabilitation processes and measures. Although you should be able to prevent all forms of injuries at all costs. 
Sometimes, when an injury occurs, your ability and skillfulness in the rehabilitation process will determine how fast you would be back on track. 
You are not expected to do the rehabilitation process yourself, but you need to know who to call upon, what they most times will do to help you, and many more. 
In short, getting to know about several rehabilitation methods relating to basketball is vital, and a coach will help you through that by giving you advice and tips that should be noted.
Development of a Healthy lifestyle
While developing your skills as a basketball player, you must maintain a healthy lifestyle and well-being. If you were to only practice on your own, creating a healthy lifestyle might relatively be quite challenging as you might be overwhelmed with a lot of techniques that you still need to master. 
But while you are with a personal coach, a training timetable will be created by the coach that will allow you to train at a pace that is coherent with basketball training and, more so, one that tallies your strength. These are needed, so you do not feel overburdened with workload and practice.
Also, a coach will stay with you to help you monitor what you eat and drink, your sleeping and resting habits, the drugs that you consume, and many more. This is important to you and your career as it helps you stay fit and healthy.
You've got to learn from an expert
Coaches generally are a blessing to others, not just because they make learning easier but because they are well-equipped with the knowledge that you need. 
You should therefore know that having a personal coach just by your side assures you that you will master the skill more efficiently in as much as you put your mind to it. 
And instead of spending several years with the training, a coach could guide you on what should be avoided, what is necessary, and what is unimportant to your career. With that, you will only focus on the main goal, and within the required time frame, you will have mastered what is essential.
Chances to continuously master a technique
Beyond learning and being coached on basketball, the game involves some techniques that must be repeatedly practiced for you to hone it quickly. 
These include techniques like core balance, footwork, and many more. Your ability to continually use those techniques in the right way will determine if you will be successful in mastering them. 
So with a coach with you, he will be able to monitor and supervise you while you use those techniques in gaming.  As you continuously practice the method, he will let you know if errors are made, and you will be helped until you master the technique.
Conclusion
As a beginner, you should not stress yourself out by going through training in basketball all by yourself. You need a private coach to help you throughout the training process. However, be sure to get an experienced and enthusiastic coach when choosing one.
Show comments