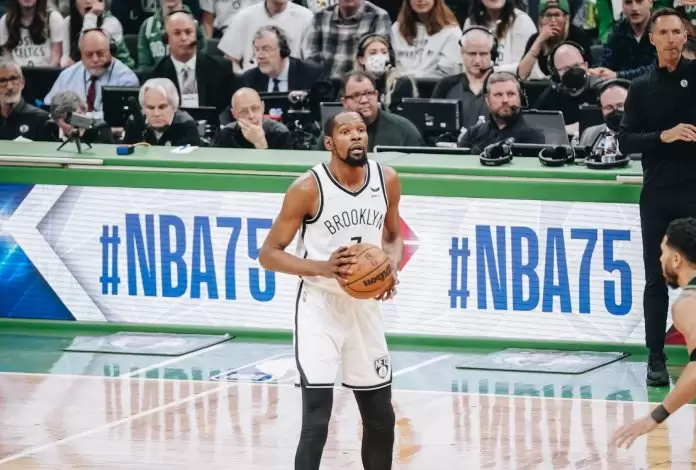 Brooklyn Nets star Kevin Durant has been named Eastern Conference Player of the Week for the games played from Monday, November 28 to Sunday, December 4.
It's the fifth time Durant has won the award as a Net and the 31st time in his career – the third-most in NBA history behind LeBron James (65) and Kobe Bryant (33).
Durant led his team to three wins out of four games last week, averaging 33.0 points, 7.0 rebounds, 5.5 assists, 1.0 steals and 1.8 blocks in 38.3 minutes.
He shot a remarkable 65.4 percent from the field, 37.5 percent on three-pointers and 92.3 percent from the free-throw line.
Durant's first of the four-game stretch came against the Orlando Magic. He scored a season-high 45 points, with seven rebounds, five assists, two steals and two blocks in a 109-102 home win.
Next, the 34-year-old contributed 39 points, five rebounds and five assists in a 113-107 triumph over the Bradley Beal-led Washington Wizards.
Durant had a quieter game against the Toronto Raptors, scoring just 17 points in 114-105 victory, before posting 31 points in Sunday's defeat to the Boston Celtics.
The former Golden State Warrior has been in fine form in the 2022-23 season, averaging 29.9 points, but the Nets have only managed a 13-12 record to date.
Show comments