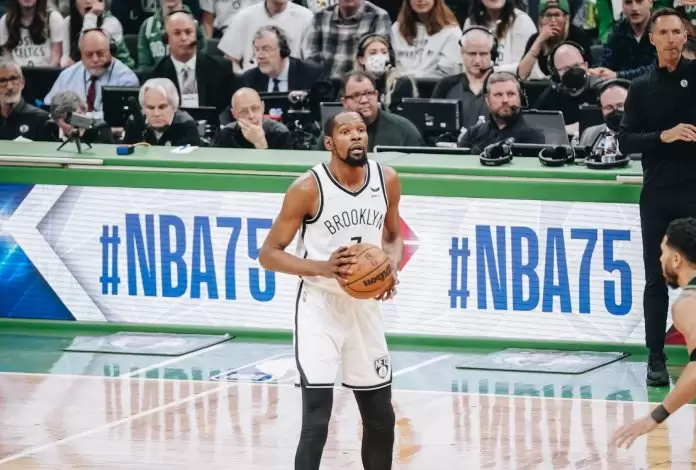 The Nets media day was focused on Kevin Durant and his trade request earlier this offseason. It was a two-month saga which ended with the two-time NBA champion staying in Brooklyn.
Following the press conference, a journalist tweeted a question that the 33-year-old superstar was asked along with a quote of his reply. Durant did not think it represented what was actually asked during the interview and blasted the journalist on Twitter.
"This shit here is why I don't like talkin to lames like you. This isn't the question he asked but you love engagement on twitter so u will twist shit up," KD tweeted in response to journalist Matt Brooks who quoted him, saying the quote was "on whether he'll put in another trade request if the Nets struggle…"
The full question asked by a journalist was: "Are you able today to provide assurance to Net fans that if there is adversity at some point this season or in next offseason that you won't go back to management and ask for a trade again?" (at 12:13 mark).
Durant's full interview:
Show comments