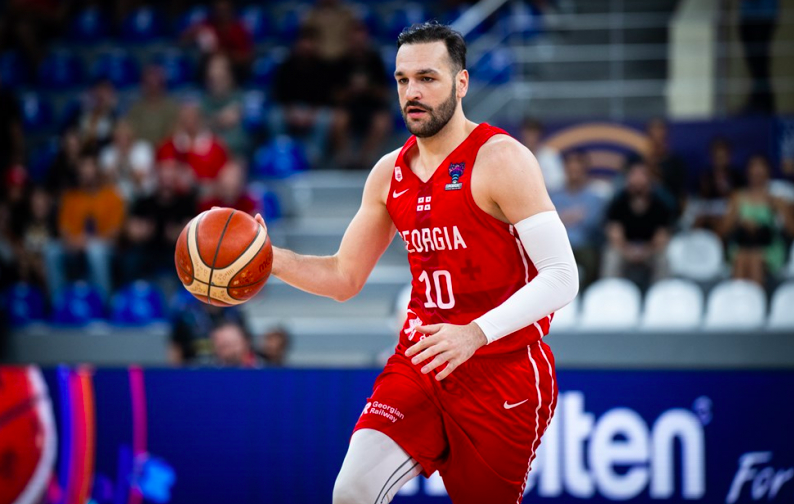 Georgia's Duda Sanadze claims that Turkey have gone over the top in their views over Sunday's incident in their win over Turkey.
Forkan Korkmaz along with several members of the Turkish national team have claimed that Sanadze – who along with Korkmaz – were ejected in an on-court bust-up, started a brawl outside of the locker rooms with security personnel also involved.
But Sanadze sees things in a much different light.
"It's written in many different versions, but I hope the truth will come out," said Sanadze via BasketNews.
"People are waiting for an official statement. It wasn't like that. My teammates were simply following me to the locker room.
"There were a couple of words said from him and from us. Then we met each other, but the security was trying to be between us. Even if we tried to fight, we couldn't [have done] it because there were people between us.
"It was a kind of a brawl. I don't think anyone punched or slapped each other. There were some swings going on, but I don't think anyone got injured. I saw some news that 5 or 20 people were fighting…
"There's no way. Otherwise, some people would [have been] injured or have some scratch. As I said, I'm not happy with what happened. It's not supposed to happen, we are professionals.
"Today, I would have acted differently, and I hope he would do the same. One little moment escalated everything."
Photo: FIBA
Show comments