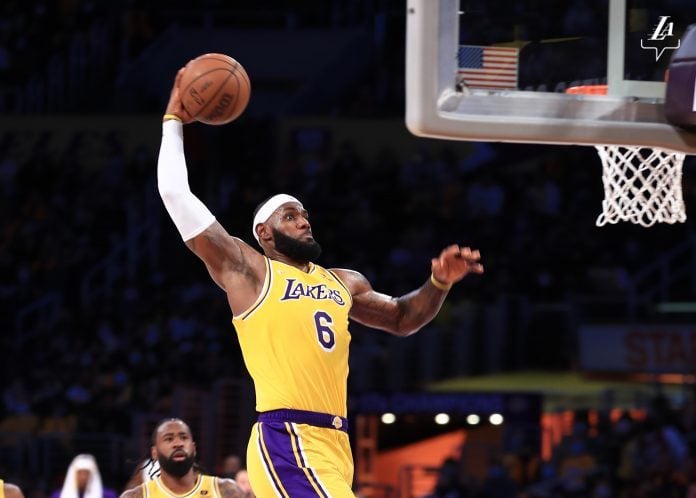 LeBron James is set to enter his 20th season in the NBA. At the age of 37 he is still one of the best players in the league. The Lakers superstar is know to spend $1 million each year on his health to keep himself in best shape possible.
His longevity is exceptional. According to Chris Paul, people should not be surprised to see James play at this level because of how much work he puts in.
"Obviously, I don't listen to the talking heads and nothing like that, but they be like 'Oh, he's not going to do. He's going to be this this year,'" Paul said on The Old Man & The Three podcast. "I'll be like 'Y'all just some dummies. Y'all don't know.' And they'll be like 'Wow! He dunked!'
"I'm not surprised by it because I know how he trains. I know his discipline. … All that stuff you're seeing, it ain't going away anytime soon. Everybody can stop. 'Is this the year he's going such and such?' Y'all got a long time before that.
"Once you find what works and what you know and it's a discipline about it too, it's a competitiveness – all that goes into it… Once you find something that works, and you know that getting a little older or whatnot, it doesn't matter. Bron ain't slowing down no time soon, so everybody be cool."
Show comments