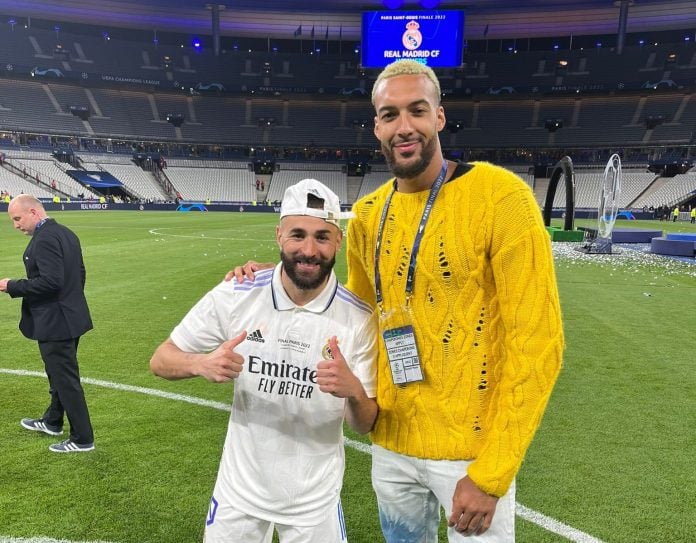 As the NBA Playoffs are one game away from the Finals, European football season is also reaching its penultimate stage. Yesterday Real Madrid and Liverpool squared off at UEFA Champions League Final at Stade de France in Paris. It was the Spanish giants that won the title thanks to a goal by Vinicius Junior.
Several NBA stars attended the game, most notably LeBron James, Kevin Love and Rudy Gobert. The French center had four of his fellow countrymen in this game as well as a couple of French speaking Belgians. He shared photos of him with Madrid's Kerem Benzma (France), Eden Hazard and Thibaut Courtois (Belgium).
Luka Doncic, who was a star for Real Madrid's basketball team before coming over to the NBA, celebrated the win of his beloved team on Twitter. He tweeted the number 14 which is the number of Champions League titles that Madrid has won. "Its so nice to be a REAL MADRID fan!😊," the Slovenian superstar added in another tweet.
Philadelphia 76ers superstar Joel Embiid also joined the celebrations by tweeting 'HALA MADRID.'
Trae Young also watched the game. "Vini Jr so cold !! Omg🤯⚽️" was his tweet.
Show comments