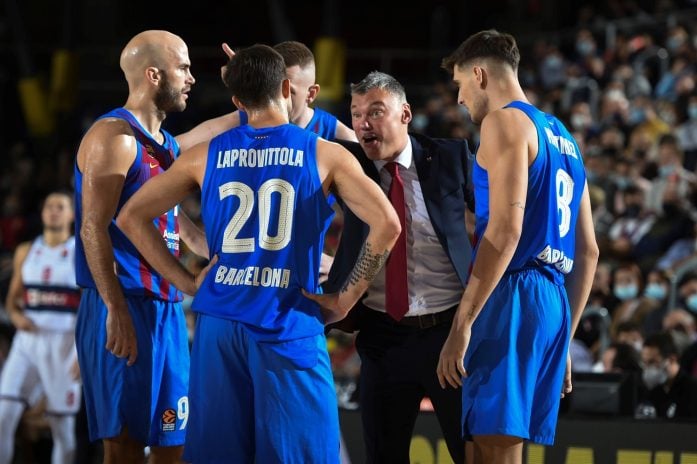 Barcelona beat Olympiacos 84-74 in the EuroLeague's third place game to put the heartbreak of Thursday's semi-final loss behind them.
Often labelled the "forgotten game" of the Final Four festivities, both sides seemed eager to impress with an exciting game the result.
EuroLeague MVP Nikola Mirotic recovered from a poor first half, where he only scored four points to end with 19 to lead the Catalan giants.
Olympiacos' Sasha Vezenkov went for a game-high 20 points and grabbed 11 rebounds for a double-double against his former club.
"Congratulations to our players and fans and a big thank you to our fans who came to Belgrade and supported us," said Barcelona coach Sarunas Jasikevicius.
"Everybody understands the feelings we have right now about this Final Four, it's not really the most pleasant thing to play this game. I was really worried about how the team would look especially at the beginning, and the feeling of sadness that you enter the game with.
"But the guys showed a lot of professionalism and seriousness about them, going about their business. I thought it was very good. I thought it was important to do exactly what we did, come out, try to do the job."
Show comments