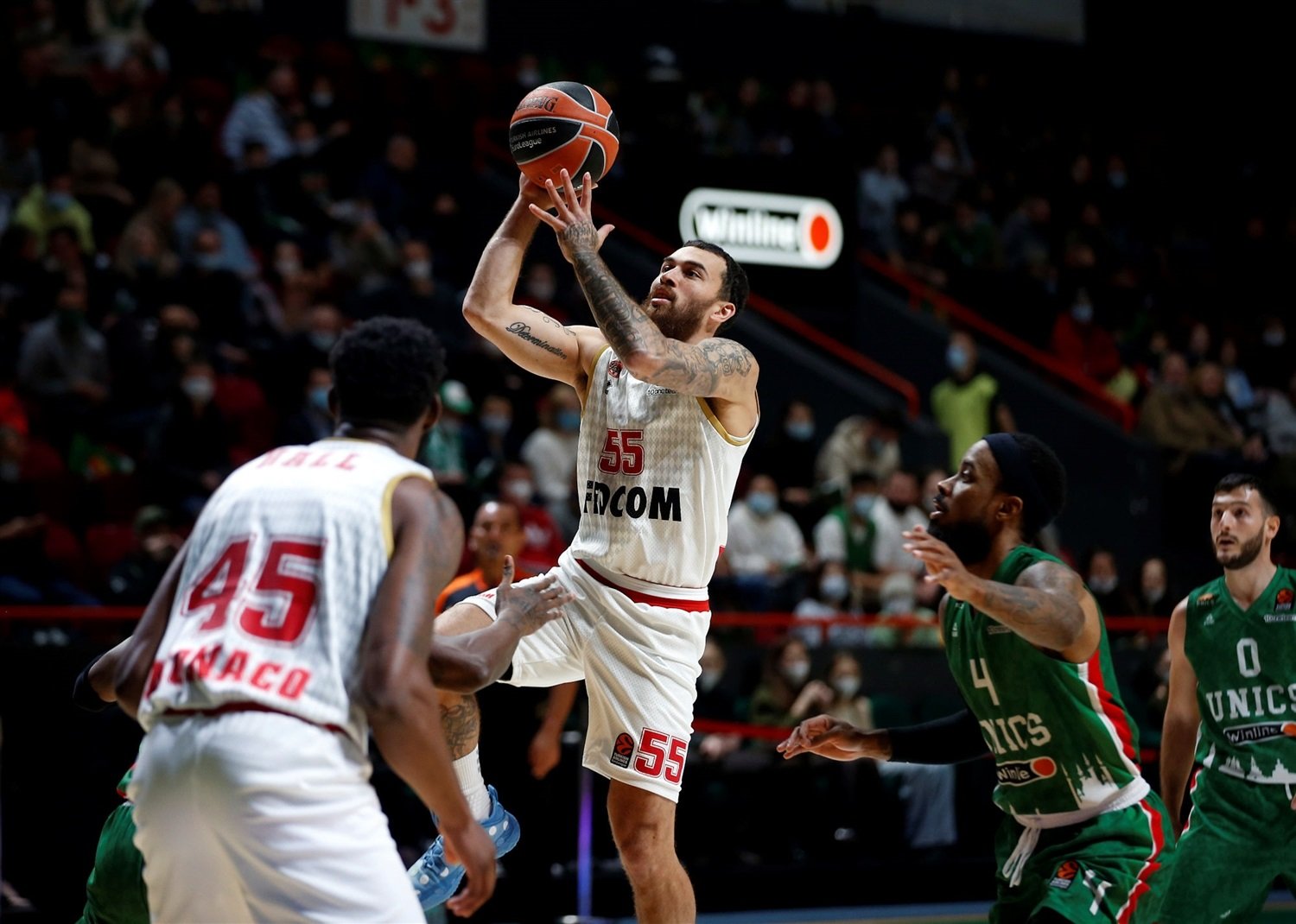 Monaco came back to win the game 78-77 and force game 5 next week in Pireaus. Dwayne Bacon scored a game-high 21 points including the winning jumper to lead AS Monaco.
This result tied the series 2-2. Everything is going to be decided in Greece in front of a Pireaus crowd.
Mike James finished the game with 18 points and six rebounds, while his former teammate on the Brooklyn Nets Kevin Durant was watching him from the courtside seats.
"We were just trying to fight," James said. "Before the game, me and [Dwayne] Bacon talked, and we were just like: If we are gonna go down, we are gonna go down swinging. Talked to the whole team, we wanted to show our best face and come out here fight for what we felt like we deserve. So, I knew it was gonna be a good series before we started, but it is turning out to be even better than I thought."
Kostas Sloukas, who had hit the go-ahead 3-pointer for the 76 – 77, took a tough shot to win the game for Olympiacos but missed at the buzzer after going 3-3 from beyond the arc. He finished with 19 points while Sasha Vezenkov posted 17 points, eight rebounds and five assists for Olympiacos.
"We have to  analyze the game," Bartzokas said. "It was a tough game, tough loss for us. We had an opportunity to win the game but we missed three crucial offenses at the end. We are going to get back in the next game in Piraeus."