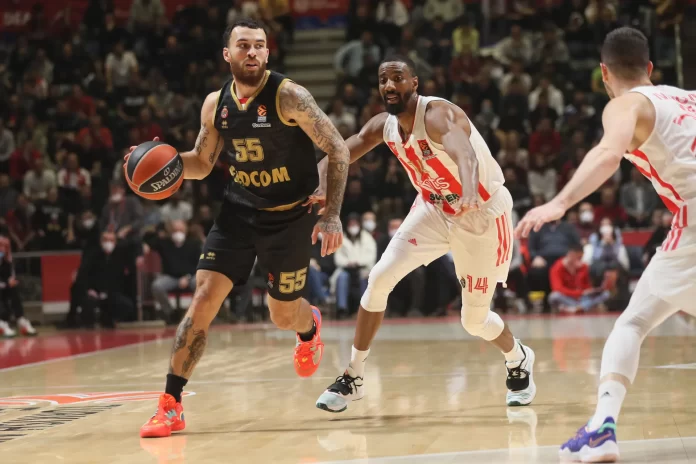 In the best of five playoff series, Monaco beat the Olympiacos Piraeus 72-96, tying the series at one game apiece.
A big part of this win was a massive 20-0 run in the 2nd quarter when they took over the game and after that, it was tough for Olympiacos players to stop Monaco.
With this win, Monaco now has the home-court advantage in the series with the next 2 games being played in Monaco. It was the biggest home loss for Olympiacos in the playoffs stage.
"I think we were completely mentally different and ready for this game. From the first minute, we knew what we wanted and found good mismatches. We defended much better, and that gives us an opportunity to run and have a high-scoring game," Sasa Obradovic spoke post-game.
Mike James(23), Danilo Andjusic(19) and Dwayne Bacon(17) combined for 59 Monacos points in the game.
Sasha Vezenkov led the route for Olympiacos with 14 points, Kostas Papanikolaou and Tyler Dorsey added 12 points each.
"It wasn't our night. They made a lot of tough shots at the end of the shot clock. We got nervous because of this but we are going to come back. We are going to be better in the next game," Georgios Bartzokas looked into the future.