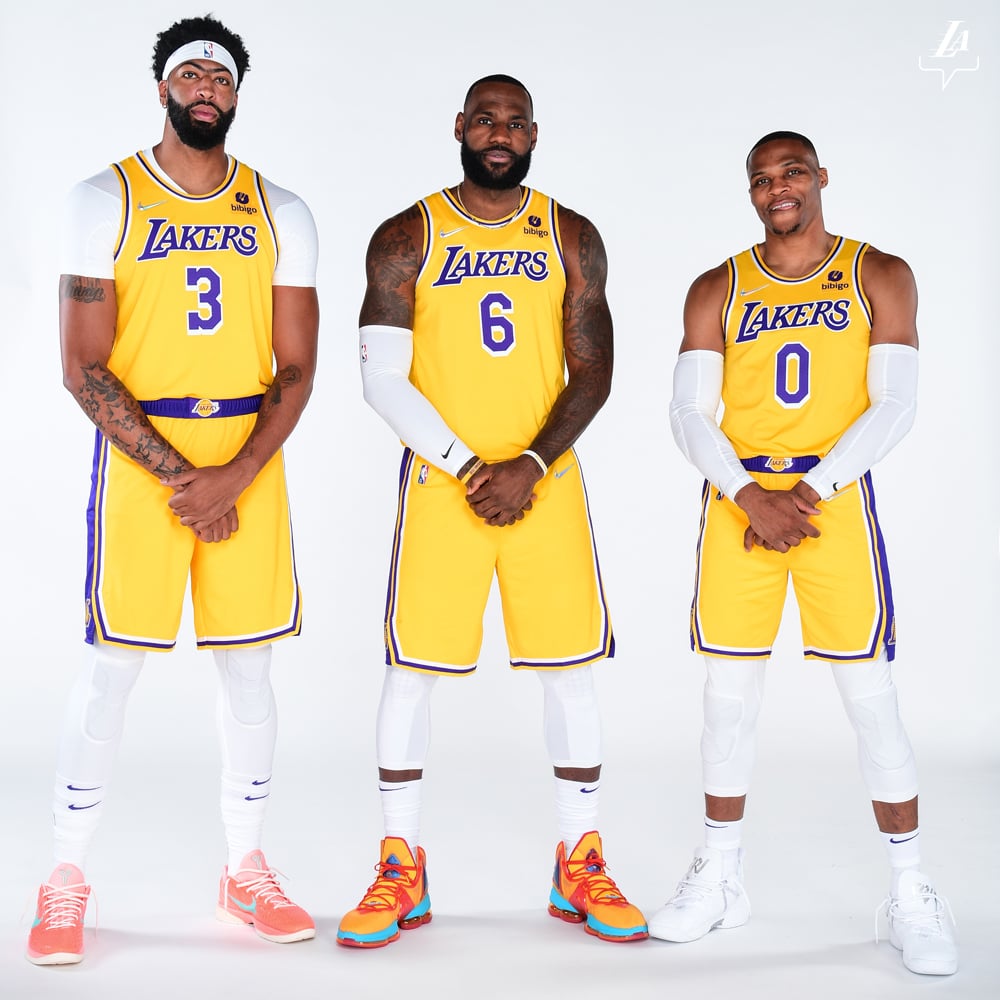 After a disappointing season last year, the Lakers revamped their roster, keeping just three players for this year. The hopes were high, especially with the addition of a third superstar in Russell Westbrook.
The Big 3 of LeBron James, Anthony Davis and Westbrook was expected to bring a championship to Los Angeles. But the reality was different. With three regular season games left to play the Lakers are eliminated from the postseason.
According to Davis the goal was to win a title and the the team was good enough to achieve that. "Our goal was to win a championship," AD said. "Thought we had the pieces but injuries got in the way of that. That was the difference in our season.
"I think, even thought we lost games, where all of us were on the floor me, Bron, Russ, I think we're thee great players we would have figured it out if we logged more minutes together.
"But we weren't able to do that which makes it tough to be able to compete for a championship when your three best players haven't logged enough minutes together.
"So it was unfortunate but, like I said, we got to recap and figure out what rest of the season looks like and then what the summer going to next year is going to look like."
Show comments